Animation
Animation technical director (TD)
Also known as: Technical director, Technical producer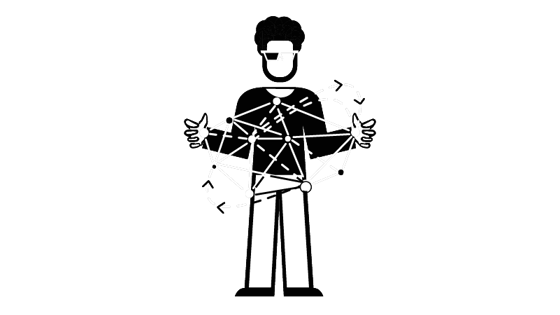 What does an animation TD do?
Animation TDs program digital tools to improve and speed up the workflow of artists in the animation department of a project.
Animation TDs work with the animation software, developing and testing tools, custom features and add-ons, and making sure it does the best job possible for the animators and layout artists.
They also make themselves available to solve their colleagues' problems. If an animator or layout artist has a technical problem, they turn to the animation TDs for advice on how to fix it.
Animation TDs need to have a good understanding of how the various artist roles in an animation department use animation software. They use analytics to monitor the workflow of the company or studio and streamline operations.
Animation TDs are usually employed by animation studios. 
Watch and read
What's an animation TD good at?
Problem-solving: think analytically to identify problems and come up with creative and efficient solutions, find ways to overcome obstacles and deliver the project
Support: offer guidance to more junior artists, give face-to-face technical help to all animation staff, communicate well, have a positive attitude
Knowledge of all parts of animation pipelines: have a strong understanding of all jobs within a pipeline, what these involve, the needs and challenges of the roles
Knowledge of 3D animation programs: be adept at using relevant programs such as Adobe After Effects, Blender, Cinema 4D, Maya, MotionBuilder, RenderMan and 3ds Max
Programming and coding skills: have advanced knowledge of programming in Python and C++ with a very high level of technical ability using a variety of relevant software used across the project such as Maya, Houdini and Nuke
Who does an animation TD work with?
Animation TDs work with all artists in the animation department, such as animators and layout artists. They also work with the art director as the image assets are assembled during the production of an animation project. They also collaborate with TDs in other departments, such as rigging.
How do I become an animation TD?
Technical directors are senior positions. Typically, you need to have at least a couple years of experience working in animation or VFX before you can become a TD. It's useful to start in more junior positions in the animation or VFX sectors and work your way up. In order to become an animation TD you need to learn programming. There are degree courses available in computer programming, computer science or computer animation, which would all provide you with useful experience and background knowledge.
At school or college:
An ideal background to this role is the combination of drawing skills with science. If you can take A-levels or Highers in maths, computer science, biology or physics and add art or art and design to the mix, it's ideal.
Or you might want to take any of the following Level 3 vocational qualifications:
Aim Awards Diploma in Creative and Digital Media
BTEC National Extended Diploma in Creative Digital Media Production
BTEC National Diploma/Extended Diploma in Computing
If you want to go straight into a job or apprenticeship, the following Level 3 vocational qualifications will equip you:
OCR Technical Diploma in Digital Media (Moving Image and Audio Production)
BTEC National Diploma in Film and Television Visual Effects
BTEC National Diploma in Computing for Creative Industries
UAL Diploma/Extended Diploma in Creative Media Production and Technology
AQA Technical Level IT: Programming
OCR Technical Diploma in IT (Digital Software Practitioner)
Get an apprenticeship:
An apprenticeship is a job with training, so it's a great opportunity to earn as you learn. See if you can find an apprenticeship a junior animator or as an assistant technical director as a first step to becoming an animation TD. Check out What's an apprenticeship?  to learn more about apprenticeships and find an apprenticeship to learn how to find one in your region, or approach companies directly. 
Build a portfolio:

Learn animation and video editing software, experiment with practical stop-motion and start creating work that you can show to admissions tutors or employers. Create your own short film or films. This is essential. Go to build your animation portfolio to learn how. Watch ScreenSkills' advice on VFX showreels for help and inspiration.
Get a degree:
Have a look at ScreenSkills' list of recommended courses and select one in animation, computer programming or computer science. We recognise courses with our ScreenSkills Select award where they offer training in the relevant software, dedicated time to building a portfolio and have strong links with the animation industry.
Look outside the industry:
See if you can get a job as a runner with a VFX company. This will help you build contacts, skills and knowledge related to 3D animation. Look for jobs as a generalist programmer in the games industry. Alternatively, look for computer programmer jobs in any industry or sector, as these roles can be found everywhere.
Take a short course:
Hone your skills in programming by taking a specialist course. Go to the list of training courses recommended by ScreenSkills and see if there is one in programming.
Network:
Get to know people in the animation industry by attending events. Meet industry professionals and ask them questions about their work, while demonstrating interest and knowledge in the industry. Offer to provide them with your professional contact details and try to stay in touch with them. Go to how to network well to learn how to do this.
Search for jobs:
Research animation companies that you'd like to work for. Animation UK has a directory of animation companies. Go to their websites and check if they are advertising for animation TD roles. You can also send in a speculative CV and ask employers to keep it on file so they can consider you if any suitable jobs come up. Go to How to approach animation and VFX employers for details of how to do this. Search job websites for animation TD roles and apply for positions.
You might also be interested in...
Being a graphics programmer or another kind of programmer in the games industry. You might also want to work for a VFX company as a pipeline TD or an effects (FX) TD. Or you could be an FX TD in the animation industry.
Further resources