Animation
Writer (Animation)
Also known as: Scriptwriter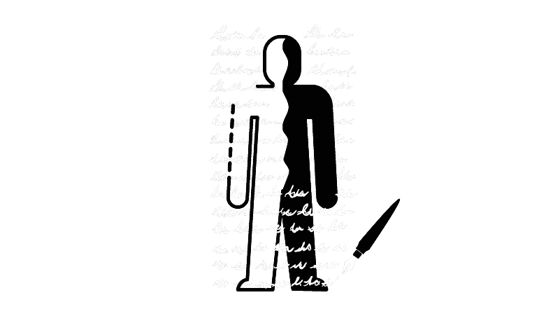 What does a writer do?
Animation writers develop story ideas and present them in the form of scripts. Their scripts are used by storyboard artists and directors to work out the visual art style of a project.
Writers either work on an original idea or contribute to an existing project, such as a TV programme or series. They come up with a story, and then an outline of what happens in each scene. Finally, they write the full script, including dialogue and action. This gets pitched to a producer or animation film studio. For ongoing animated TV series, writers can pitch an episode to producers with a view to being commissioned for that particular episode.
Sometimes the commission happens the other way around. A producer or a studio has an idea of an animation or animated TV series they would like to make and then they commission a writer to write the screenplay, or scripts for episodes.
Animation writers are more descriptive than writers on live action projects. In live action, it's up to the director to interpret what the action will look like and how the characters will act, whereas, in an animation, the writers put in all those details. For example, in a live-action screenplay, a writer might put: "a girl comes round the corner and bumps into a boy." In an animation, a writer would write: "a girl rushes round the corner looking panicked, arms flailing, and collides with a boy. They both fall to the ground with a thud and the papers he is carrying fly into the air and flutter around them."
Writers are usually freelance, but sometimes big studios will have their own staff who work as writers.
Watch and read
What's a writer good at?
Writing: know what makes a good story and be able to communicate emotions, characters and action, write well and innovatively, express your ideas effectively in screenplay-form
Knowledge of animation screenplays: understand all the features of a great animation screenplay, know how to improve and amend one and how to format it
Communication: listen to the producer and director, share ideas, be able to collaborate as well as work independently
Watching animation: have a passion for the medium, a love of the industry and awareness of different styles and possibilities
Freelancing: find work opportunities for yourself, manage your finances, be self-motivated
Professionalism: be receptive to script notes, be able to make changes effectively, work to an agreed-upon schedule
Who does a writer work with?
Writers will discuss their ideas with directors and producers. They may work with other writers on a project.
How do I become a writer?
Start writing your own screenplays as soon as possible. Practising the form is essential. A degree is not a prerequisite to become a screenwriter, but having relevant education, whether that be in English or screenwriting subjects, is very useful.
At school or college:
If you want to go to university, A-levels or Highers in English, drama, media, film studies and psychology are useful. Or you might want to take the BTEC Level 3 National Extended Diploma in Creative Digital Media Production.
If you want to go straight into a job, the following Level 3 qualifications are relevant to the industry:
OCR Level 3 Technical Diploma in Digital Media (Moving Image and Audio Production)
BTEC Level 3 National Diploma in Film and Television Production
BTEC Level 3 National Diploma in Film and Television Visual Effects
UAL Level 3 Diploma/Extended Diploma in Creative Media Production and Technology
Watch a lot of animations:
Make sure you're familiar with a wide range of animations of different genres. Get to know how they work.
Read and write:
Practise writing screenplays in a professional format. Read existing screenplays online to familiarise yourself with the form. Some free examples can be found here:
Build a portfolio:
Create work that you can show off to admissions tutors or employers. This is essential. Go to build your writing portfolio to learn how.
Get a degree:
It's not essential, but degrees in English, psychology or screenwriting would be relevant. Have a look at ScreenSkills' list of recommended courses and select one in writing for animation. We recognise courses with our ScreenSkills Select award where they offer training in the relevant software, dedicated time to building a portfolio and have strong links with the animation industry. 
Take a short course:
Find a course that can help you develop the skills to become a screen writer, such as:
On the ScreenSkills website, we have a list of training courses that we either fund, support or have quality-marked. It can be helpful to undertake courses in scriptwriting in general to understand the visual grammar of screenwriting that applies across all genres. Animation-specific courses are less common so a good grounding in scriptwriting would be useful for the industry.
Network:
Get to know people in the animation industry by attending events. Meet producers and animators and ask them questions about their work, while demonstrating interest and knowledge in the industry. Offer to provide them with your professional contact details and try to stay in touch with them. Go to how to network well to learn how to do this.
Search for jobs:
Sometimes junior writer jobs are listed on recruitment websites. The BBC Writers' Room has a page dedicated to writing opportunities. You might find work as a researcher in the drama department of a broadcaster like the BBC or ITV and develop your understanding of screenwriting from there. Do bear in mind, however, that writing for live action is a different process than writing for animation.
It can also be helpful to find entry level work as a runner in an animation studio or production company where new project ideas are being developed. Animation UK has a directory of animation companies. Go to their websites and check if they are advertising for writer roles. ScreenSkills offers some advice from professionals on how to approach animation and VFX employers.
You might also be interested in…
Being a screenwriter for live action film or TV drama or being a games writer in the games industry.
Further resources