Animation
Background designer
Also known as: Environment artist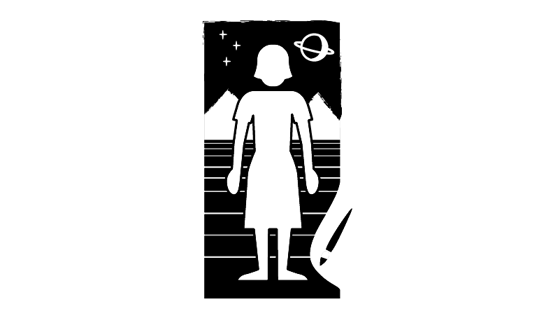 What does a background designer do?
Background designers design the scenery around, or on top of, where the animation happens. Once the storyboard has been signed off, they use the storyboard panels as a basis and inspiration from which to create detailed backgrounds for each scene.
Sometimes multiple scenes will use the same background, so, firstly, they need to make a list of all the backgrounds that need to be designed for the film. They create designs which fit the style of the animation, thinking about colour, texture and light. Background designers also watch out for the way objects in the foreground and background of scenes will interact and make sure that everything lines up appropriately and that nothing is too distracting.
They present these designs to the director and address any of their feedback to create a scene with which the director is happy. Once approved, these designs can be refined with line and tone, often by a layout artist.
The role of a background designer varies depending on the size of the animation studio. In smaller studios they are likely do the role of a layout artist and a background designer. In larger studios, these roles will be divided between different people.
Background designers are usually employed as staff in an animation studio, rather than being freelance.
Where does the background design come in the animation pipeline?
Animation is created through a process in which creatives contribute to the final animation at different stages. This process is known as the pipeline. The pipeline starts with an idea which is developed into a script. Then a storyboard artist sketches the panels which map out the scenes of the animation. That's where background designers come in. They draw the backgrounds while the character designers create the figures. Once those elements are in place, the layout artist decides how the figures should be placed in the background.
Watch
What's a background designer good at?
Drawing: have a very high level of technical skill, be able to create work in a variety of styles showing strong attention to detail, have strong understanding of form, colour, texture, and light, know how these elements work together
Knowledge of environments: understand architecture, have good awareness of city spaces and countryside landscapes
Creativity: use your imagination to come up with original and innovative ideas and create work which sparks the director's imagination
Communication: understand what the director wants and be able to take and act on feedback to alter your designs
Watching animations: have a passion for the medium and a love of the industry
Tools of the trade
These are some of the tools used by professionals:
Image editing software (Adobe Photoshop)
3D modelling, sculpting and painting software (Blender, 3DS Max, Maya, Mudbox, ZBrush, Substance Designer, Quixel)
2D animation software (TVPaint, ToonBoom Harmony)
Physical art materials: pencil and paper, paint, ink, chalk
You can learn how to model using free software. Go to build your animation portfolio for a list of what's available.
How do I become a background designer?
Background designer can be an entry level role, or, in a larger animation studio where this could be a more senior role, you might start out as a background painter and work your way up to becoming a background designer. Background designers will often have a degree in graphic art, fine art, illustration or in a related discipline, but this is not strictly necessary. The vital thing is that you can demonstrate very strong drawing skills. You need a portfolio which shows talent and creativity and a wide knowledge of and love for animation.
At school or college:
You can take A-levels or Highers in fine art, art and design, graphic design, or film studies. Or you might want to take any of the following Level 3 vocational qualifications:
BTEC National Diploma/Extended Diploma in Art and Design
UAL Applied General Diploma/Extended Diploma in Art and Design
NCFE Applied General Certificate in Art and Design
BTEC National Extended Diploma in Creative Digital Media Production
If you want to go straight into a job or apprenticeship, the following Level 3 vocational qualifications will equip you:
BTEC National Diploma in Graphics
UAL Diploma/Extended Diploma in Art and Design
OCR Cambridge Technical Diploma in Art and Design (Graphic Design)
BTEC National Diploma in Film and Television Visual Effects
UAL Diploma/Extended Diploma in Creative Media Production and Technology
OCR Technical Diploma in Digital Media (Moving Image and Audio Production)
Get an apprenticeship:
An apprenticeship is a job with training, so it's a great opportunity to earn as you learn. See if you can find an apprenticeship as a junior 2D artist or 3D artist. Even if you can't find a role in animation, if you keep up your passion for the industry, you might be able to transfer your skills into animation at a later point. Check out What's an apprenticeship?  to learn more about apprenticeships and find an apprenticeship to learn how to find one in your region, or approach companies directly. 
Draw:

Hone your drawing skills by practising a lot. Draw scenery and architecture from real life as well as from your imagination, and pay attention to form, structure, perspective and how light falls in the scenes. Carry a sketchbook with you.
Build a portfolio:
Create work that you can show off to employers. Include your own drawings as well as work on any larger projects you've been involved in and build a portfolio. Watch ScreenSkills' advice on animation showreels for help and inspiration.
Get a degree:
A degree in art, design or a related field will equip you well for this job. There are a growing number of junior animation jobs for graduates, so it may be worth getting a degree. Have a look at ScreenSkills' list of recommended courses and select one in design. We recognise courses with our ScreenSkills Select award where they offer training in the relevant software, dedicated time to building a portfolio and have strong links with the animation industry.
Get work experience:
See if you can get work experience in an animation studio. This way you can make connections and learn what goes on in the art department.
Look outside the industry:
Background designers are needed in a number of industries outside of animation, including games, illustration and advertising. See if you can get work experience or a paid role in an art department for one of these fields and develop skills which you can transfer to a job in animation
Take a short course:
Hone your skills by taking a specialist course. Go to the list of training courses recommended by ScreenSkills and see if there is one in animation. This will help to develop your understanding of the whole animation process to inform your background designing.
Network:
Get to know people in the animation industry by attending events. Meet background designers as well as producers and animators and ask them questions about their work, while demonstrating interest and knowledge in the industry. Offer to provide them with your professional contact details and try to stay in touch with them. Go to how to network well to learn how to do this.
Search for jobs:
Research animation companies that you'd like to work for. Animation UK has a directory of animation companies. Go to their websites and check if they are advertising for junior roles in background design. You can also send in a speculative CV and ask employers to keep it on file so they can consider you if any suitable jobs come up. Search job websites for background design roles and apply for positions.
You might also be interested in…
Being a character designer or concept artist, or being an environment artist in the games industry. You might also be interested in being a look development artist or environment artist in VFX.
Further resources