Animation
Rigger
Also known as: Rigging artist, Rigging technical director (TD), Technical animator, Technical artist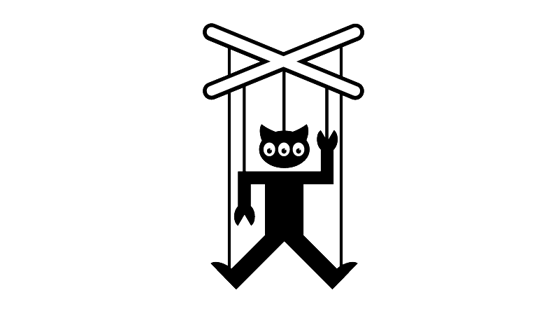 What does a rigger do?
Riggers create digital skeletons for 3D computer-generated (CG) characters. These skeletons, or rigs, are like puppets that define the movements of a character or creature, such as how a big cat runs or how a person's face and mouth move when they sing or how someone raises an eyebrow. They are used by animators as the basis for the movements of their characters.
Riggers start with 3D models in a static pose, created by the modellers. They then create the network of movements for that character. For a singing character, they create rigs for the mouth, tongue, eyes, ears, arms and belly, as well as one for how these parts move together.
Animators test rigs and then give feedback to riggers who complete any requested fixes or improvements. The process will continue until both the riggers and the animators are happy with the rigged models (the 3D puppets).
Riggers usually work with characters, but they can also create rigs for anything that moves in an animation.
They can be freelance or they can be employed by an animation studio.
Watch and read
What's a rigger good at?
Knowledge of animation: know the principles of animation, have a thorough understanding of anatomy, physics and the way things move
Art: be able to draw, have a good eye for the aesthetic and form
Problem-solving: find solutions to animators' challenges, continuously learn new ways to improve your rigs
Collaboration: work with the other members of the 3D animation pipeline, especially the modellers and animators, use each other's resources and work effectively
Knowledge of 3D animation programs: be adept at using relevant programs such as Adobe After Effects, Blender, Cinema 4D, Maya, Motion Builder, RenderMan, XSI, ZBrush and 3ds Max
Coding: use programming languages, like Python, to automate the rigging process where possible
Who does a rigger work with?
Riggers work with the 3D CG models created by modellers. Riggers also work with animators, who test the rigs to check that they offer the right kinds of articulation and movement for the given project.
How do I become a rigger?
You can get work as a rigger after completing a university degree course, or an equivalent qualification, in an animation subject or a VFX, graphic design or fine art subject.
At school or college:
Take A-levels or Highers that combine art with science, if you can. It's ideal to do A-levels or Highers in art and design and graphic design, along with computer science, physics and biology.
Or you might want to take any of the following Level 3 vocational qualifications:
Aim Awards Diploma in Creative and Digital Media
BTEC National Diploma/Extended Diploma in Art and Design
UAL Applied General Diploma/Extended Diploma in Art and Design
NCFE Applied General Certificate in Art and Design
BTEC National Extended Diploma in Creative Digital Media Production
If you want to go straight into a job or apprenticeship, the following Level 3 vocational qualifications will equip you:
BTEC National Diploma in Graphics
UAL Diploma/Extended Diploma in Art and Design
OCR Cambridge Technical Diploma in Art and Design (Graphic Design)
BTEC National Diploma in Film and Television Visual Effects
UAL Diploma/Extended Diploma in Creative Media Production and Technology
OCR Technical Diploma in Digital Media (Moving Image and Audio Production)
Get an apprenticeship:
An apprenticeship is a job with training, so it's a great opportunity to earn as you learn. See if you can find an apprenticeship as a rigger or as an animator or assistant technical director. Check out What's an apprenticeship?  to learn more about apprenticeships and find an apprenticeship to learn how to find one in your region, or approach companies directly. 
Build a portfolio:

Learn animation and video editing software, experiment with VFX programs and start creating work that you can show to admissions tutors or employers. Create your own short film or films. Having a portfolio is essential. Go to build your animation portfolio to learn how.
Get a degree:
Animation companies or studios generally prefer it if you have a degree in an animation subject, or a computer science, VFX, graphic design or fine art subject. Have a look at ScreenSkills' list of recommended courses and select one in animation. We recognise courses with our ScreenSkills Select award where they offer training in the relevant software, dedicated time to building a portfolio and have strong links with the animation industry.
Take a short course:
Hone your skills in rigging by taking a specialist course. Go to the list of training courses recommended by ScreenSkills and see if there is one that relates to animation or VFX.
Network:
Get to know people in the animation industry by attending events. Meet animation professionals and ask them questions about their work, while demonstrating interest and knowledge in the industry. Offer to provide them with your professional contact details and try to stay in touch with them. Go to how to network well to learn how to do this.
Search for jobs:
Research animation companies that you'd like to work for. Animation UK has a directory of animation companies. Go to their websites and check if they are advertising for junior rigger roles. You can also send in a speculative CV and ask employers to keep it on file so they can consider you if any suitable jobs come up. Go to How to approach animation and VFX employers for details of how to do this. Search job websites for rigger roles and apply for positions.
You might also be interested in...
Being a VFX artist or learning to code and being a level designer, 3D modelling artist, environment artist, or texturing artist, all in the games industry. You might also be interested in being a modeller, animator or compositor in the animation industry. or you might want to be a creature technical director (TD) or rigging TD in VFX.
Further resources