Animation
Compositor (Animation)
Also known as: Compositing artist, Finishing artist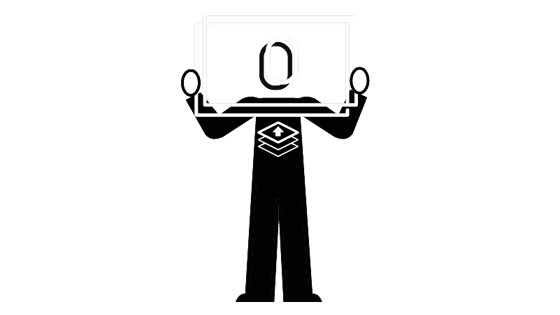 What does a compositor do?
Compositors create the final image of a frame, shot or sequence. They take different digital elements; like the animations, background plates, graphics and special effects (SFX) and put them together to make a believable picture.

They are responsible for the composition of images and shots. They make these look good by way of how the different art assets and elements are digitally placed. Compositors enhance the lighting, create convincing shadows and add motion blur where required.

They are also responsible for continuity; making sure art from different sources and different artists looks the same. They make sure the blacks and other colours match each other in the image. They spot mistakes and either correct them or send the work back through the pipeline to be improved. They ensure the overall style of the film is consistent and in line with the director's vision.

Some studios have junior compositor roles. Junior compositors help compositors by doing the simpler parts of the job, sometimes under supervision. They might match colours or add in shadows.
Watch and read
What's a compositor good at?
Art: have a good eye, recognise what makes an image look good in terms of lighting effects, colour, composition and perspective
Attention to detail: be able to scrutinise the media and work on compositions until they appear cohesive and consistent
Working to deadlines: work within given timeframes, be able to complete work under pressure
Knowledge of the animation production pipeline: have a thorough understanding of the computer-generated animation process
Knowledge of compositing programs: be adept at wide range of relevant programs such as After Effects, Blackmagic Fusion, Maya, Nuke and Photoshop
Tools of the trade
These are some of the tools used by professionals.
Image editing software: Adobe Photoshop
Compositing and digital painting software: Adobe After Effects, Blackmagic Fusion, Maya, Mental Ray, Nuke and RenderMan
You can learn compositing using free software. Go to build your animation portfolio for a list of what's available.
Who does a compositor work with?
Compositors work with the artists that create all the different elements (also known as 'art assets' of an animation). They work most closely with the lighting artists, as lighting is such an important part of an animated film. They also communicate with the director as they are working to the director's vision.
How do I become a compositor?
It takes many years working in the animation industry to become a compositor. However, some companies have junior compositor roles, which give you the opportunity to develop into a senior compositor position. You might get into a junior compositor role straight after college or university or you might start in a related role, such as a roto artist or modeller, and work your way into the compositor role from there.
At school or college:
You can take A-levels or Highers in fine art, art and design, graphic design, or film studies. Or you might want to take any of the following Level 3 vocational qualifications:
BTEC National Diploma/Extended Diploma in Art and Design
UAL Applied General Diploma/Extended Diploma in Art and Design
NCFE Applied General Certificate in Art and Design
BTEC National Extended Diploma in Creative Digital Media Production
If you want to go straight into a job or apprenticeship, the following Level 3 vocational qualifications will equip you:
BTEC National Diploma in Graphics
UAL Diploma/Extended Diploma in Art and Design
OCR Cambridge Technical Diploma in Art and Design (Graphic Design)
BTEC National Diploma in Film and Television Visual Effects
UAL Diploma/Extended Diploma in Creative Media Production and Technology
OCR Technical Diploma in Digital Media (Moving Image and Audio Production)
Get an apprenticeship:

An apprenticeship is a job with training, so it's a great opportunity to earn as you learn. See if you can find an apprenticeship as a junior 2D artist or 3D artist. Even if you can't find a role in animation, if you keep up your passion for the industry, you might be able to transfer your skills into animation at a later point. Check out What's an apprenticeship?  to learn more about apprenticeships and find an apprenticeship to learn how to find one in your region, or approach companies directly. 
Build a portfolio:
Learn animation and video editing software and start creating work that you can show to admissions tutors or employers. This is essential. Go to build your animation portfolio to learn how.
Get a degree:
A degree in an art-related subject, such as animation, design, illustration, painting, drawing, photography or computer animation is a good basis for a career as a compositor. Have a look at ScreenSkills' list of recommended courses and select one in animation, VFX or photography. We recognise courses with our ScreenSkills Select award where they offer training in the relevant software, dedicated time to building a portfolio and have strong links with the animation industry.
Take a short course:
Hone your skills in animation by taking a specialist course. Go to the list of training courses recommended by ScreenSkills and see if there is one that will improve your skills in compositing.
Network:
Get to know professionals in the animation industry by attending events. Meet with them and ask questions about their work, while demonstrating interest in and knowledge of the industry. Offer to provide them with your professional contact details and try to stay in touch with them. Go to how to network well to learn how to do this.
Search for jobs:
Research animation companies that you'd like to work for. Animation UK has a directory of animation companies. Go to their websites and check if they are advertising for junior compositor roles. You can also send in a speculative CV and ask employers to keep it on file so they can consider you if any suitable jobs come up. Go to How to approach animation and VFX employers for details of how to do this. Search job websites for lead compositor or compositor roles and apply for positions.
You might also be interested in...
Being an animator or being an editor in the film and TV industry. You might want to work as a compositor or a compositing supervisor in VFX too.
Further resources