Animation
Concept artist
Also known as: Lead artist, Visual development artist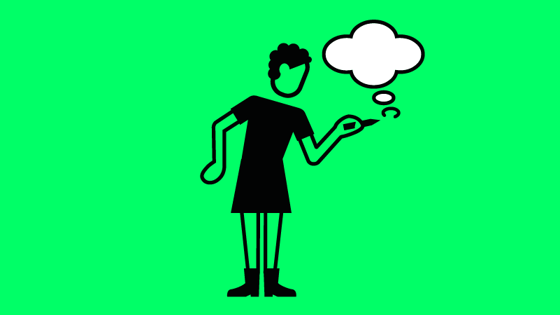 What does a concept artist do?
Concept artists come up with ideas for the look of the animation. They draw the very first sketches. Their artwork is then used as a reference point for animators and background and character designers further down the line.
Concept artists are usually freelancers. They produce artwork to a brief from an animation studio and work with them to find a visual style that works. It's important that they communicate well with the client to understand what they want. They will often have to go back and redo their designs several times before they find something the studio is happy with. Sometimes the first passes are quick and loose for a fast turnaround. Other times, they add more detail and quality. They use computer software as well as hand-drawing and painting to create their art.
Concept art is the earliest exploration of looks and ideas and is often used as part of a pitch to sell a project, film or series, before production is underway.
Watch and read
What's a concept artist good at?
Drawing: have a very high level of skill at drawing, painting, or using computer software to create artwork, produce varied work, develop your own style
Creativity: produce innovative work, in the form of storyboards, graphic designs and paintings, that spark the director's imagination
Communication: be able to take direction and use constructive feedback to make changes to your work
Knowledge of animation: have a strong and wide-ranging interest in animation and live-action film and TV, understand the medium for which you are producing artwork and the way in which your work will be used
Freelancing: find work opportunities for yourself and manage your finances, be self-motivated and work efficiently to deadlines
Who does a concept artist work with?
Concept artists work very closely with the director and producer to create work that reflects their vision for the project.
How do I become a concept artist?
To become a concept artist, the most important thing that you need is a high level of artistic and technical skill. Many concept artists have a degree in a subject such as fine art, illustration, graphic design or another related field.
At school or college:
It's essential that you learn how to draw. This is the most important skill for a concept artist. If you want to go to university, it would be useful to take A-levels or Highers in art, art and design, graphic design, graphic communication or film studies.
Or you might want to take any of the following vocational Level 3 qualifications:
BTEC Diploma/Extended Diploma in Art and Design
UAL Diploma/Extended Diploma in Art and Design
BTEC Diploma in Graphics
If you want to go straight into a job or apprenticeship, the following Level 3 vocational qualifications will equip you:
OCR Cambridge Technical Diploma in Art and Design (Graphic Design)
BTEC National Diploma in Graphics
Get an apprenticeship:
Apprenticeships are jobs with training. They're a great opportunity to earn while you learn.
These are the relevant apprenticeships that might be available throughout the UK:
Creative and Digital Media (Level 3, Northern Ireland)
Creative and Digital Media (Level 3m 4, Wales)
In Scotland, you might be able to find degree-level apprenticeships through the following frameworks:
Creative and Digital Media (SCQF Level 6,7, Scotland)
Before taking any apprenticeship, check what you'll be learning with your prospective employer and college, so you can be sure it will be giving you the skills you want. Go to how to become an apprentice to learn how to find apprenticeships in your region or approach companies directly.
Draw and paint a lot:
Practise drawing and hone your technical skill in a variety of mediums. Experiment with different styles to find and develop your own. Carry a sketchbook around with you and draw what you see.
Build a portfolio:
Create work that you can show off to employers. This is essential. Go to build your portfolio to learn how, but remember it isn't necessary to show moving images to show off your skills in concept art. Curate an online presence. Many scouts and producers will use social media to look for new artists.  Be aware of fashions in design and of your competition.
Get a degree:
A degree in fine art or illustration will equip you well for this job. So will a degree in film or animation. Have a look at ScreenSkills' list of recommended courses and select one in animation. We recognise courses with our ScreenSkills Select award where they offer training in the relevant software, dedicated time to building a portfolio and have strong links with the animation industry. 
Look outside the industry:
You might be able to find a job as a concept artist or work experience in an art department outside of the animation industry, such as in games or advertising. You may also find illustration or painting work. It's worth taking concept artist jobs in other industries, building up a portfolio and moving into animation at another point.
Network:
Get to know people in the animation industry by attending events. Meet producers and concept artists and ask them questions about their work, while demonstrating interest and knowledge in the industry. Offer to provide them with your professional contact details and try to stay in touch with them. Go to how to network well to learn how to do this.
Search for jobs:
Research animation companies you'd like to work for. Animation UK has a directory of animation companies. Go to their websites and check if they are advertising for junior concept artist roles. Even if they aren't, send in your CV and portfolio, if you think your work is appropriate, and ask them to bear you in mind for future roles. Keep looking on job websites too. ScreenSkills offers some advice from professionals on how to approach animation and VFX employers.
You might also be interested in…
Being a concept artist in games, or a storyboard artist or an art director in animation.
Further resources