Visual effects (VFX)
Creature technical director (TD)
Also known as: Character TD, Creature effects (FX) TD, Groom TD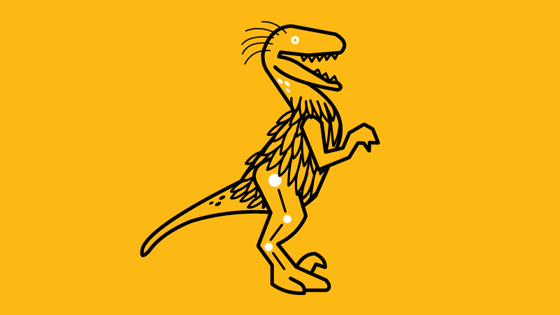 What does a creature TD do?
Creature TDs build the software that enables artists to create believable fur, feathers and skin on their creatures.
They develop and program the digital tools for all the artists who work on digital dinosaurs, animals or magnificent beasts, helping them to be as efficient as possible. They then work with pipeline TDs to incorporate the tools into a VFX production pipeline.
The scope of the creature TD role varies depending on the size of the studio. In some studios, the role includes rigging, which involves creating systems of skeletons and muscles which are then used by an animator as the basis for the creature's movements. In larger studios, the role of creature TD is focussed on creating the fur, hair, feathers, skin. The goal is the same, to make sure the effects look convincing and blend seamlessly with the other VFX and live-action components of the film or TV programme.
Creature TDs can be employed by VFX studios or work as freelancers.
Watch and read
What's a creature TD good at?
Problem-solving: be able to come up with solutions and overcome obstacles, use the most cutting-edge technology to find new ways to achieve a creative vision
Collaboration and communication: be able to work with other VFX artists, use each other's resources effectively and efficiently, be able to receive feedback in a constructive way
Programming and coding skills: be able to use a variety of relevant software such as Houdini, Maya and Ziva Dynamics, be able to understand and use script languages (Python as preference, Mel and C++ as optional)
Working with Linux or Unix operating systems: know how to work with these operating systems, which are different from Microsoft Windows or macOS (Apple)
Working to deadlines: work within given time frames, be able to complete work under pressure, be organised
Who does a creature TD work with?
TDs report to the CG supervisor and VFX supervisor. They regularly communicate with the production department about schedules and deadlines.
They work closely with the other VFX artists working on creatures. These can be modelling artists, riggers and animators. TDs also work with effects (FX) artists and lighting TDs.
How do I become a creature TD?
You need to have a few years' worth of experience working as a VFX artist in order to become a TD, as it's a more senior role.
A good route into this role is to gain experience working as a modelling artist or texturing artist first. Or you might start off as a runner in a VFX company.
The role of creature TD involves a mix of art and technological competencies. You need to develop both technical skill and an appreciation for existing VFX. Knowledge of scripting languages such as Python and C++ and the software Maya and Houdini is essential.
There are degree courses available in computer programming, computer science or animation, which would all provide you with useful experience and knowledge towards becoming a creature TD.
At school or college:
If you want to go to college or university, you can take A-levels or Highers in computer science and maths. You might want to do some art as well. You could also take the following Level 3 vocational qualification:
BTEC National Diploma/Extended Diploma in Computing
If you want to go straight into a job or apprenticeship, the following Level 3 vocational qualifications will equip you:
Aim Awards Diploma/Extended Diploma in Games Animation and VFX
AQA Technical Level IT: Programming
OCR Technical Diploma in IT (Digital Software Practitioner)
BTEC National Diploma in Computing for Creative Industries
Get an apprenticeship:
Apprenticeships are jobs with training. They're a great opportunity to earn while you learn. NextGen Skills Academy offers VFX apprenticeships  for school leavers. These involve a lot of learning on the job working in a VFX company.
If you can't find an apprenticeship with a VFX company, it might be worth getting an apprenticeship in a related industry, which could give you the experience you need to find your way into VFX at a later point.
These are the relevant apprenticeships that might be available throughout the UK:
Computing (Level 4, Northern Ireland)
Software Development (Level 4, Northern Ireland)
Digital Degree Apprenticeship (Level 6, Wales)
IT, Software, Web and Telecoms Professionals (Level 2, 3, 4, Wales)
In Scotland, you might be able to find degree-level apprenticeships through the following frameworks:
IT and Software Development (SCQF Level 10, Scotland)
Before taking any apprenticeship, check what you'll be learning with your prospective employer and college, so you can be sure it will be giving you the skills you want. Go to how to become an apprentice to learn how to find apprenticeships in your region or approach companies directly.
Get a degree:
A degree in computer graphics or computer science, or a related discipline such as mathematics, physics or information technology is relevant to this job. Or you might want to have a look at ScreenSkills' list of recommended courses and select one in VFX. We recognise courses with our ScreenSkills Select award where they offer training in the relevant software, dedicated time to building a portfolio and have strong links with the VFX industry.
Watch a lot of films:
As well as technical skill, it's really important to develop an appreciation for VFX and animation. Make sure you're familiar with what's out there in the industry.
Network:
Get to know people in VFX by attending events. Meet professionals and ask them questions about their work, while demonstrating interest and knowledge in the sector. Offer to provide them with your professional contact details and try to stay in touch with them. Go to how to network well to learn how to do this.
Search for jobs:
Research VFX companies that you'd like to work for. Go to their websites and check if they are advertising for junior technical roles. You could also contact companies to see if you can do a work experience placement with them. Search job websites for listings. ArtStation is a good example of a site that includes job listings in animation, games and VFX (remember to filter its job listings by country). ScreenSkills offers some advice from professionals on how to approach animation and VFX employers.
You might also be interested in…
Being a lighting TD. Or being a technical artist, graphics programmer or another kind of programmer in the games industry. You might also want to be an animation TD or an effects (FX) TD in the animation industry.
Further resources