Visual effects (VFX)
Concept artist (VFX)
Also known as: Illustrator, 2D artist, Art director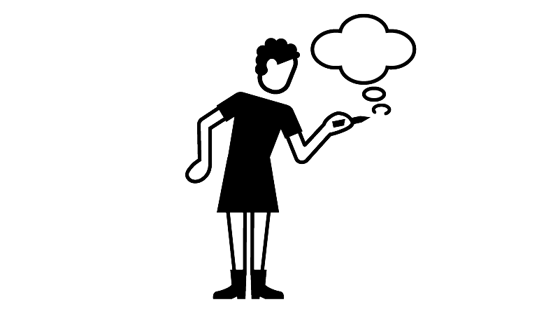 What does a concept artist do?
Concept artists create artwork to inspire the look of the visual effects (VFX) in a film or TV production.
They draw the characters or creatures and environments as well as vehicles, props and buildings.  They begin with a brief, which might be a script, or the original concept of a film as told by its filmmaker. They carry out research and create mood boards, which they use as a starting point to create lots of versions of their designs. The artwork that concept artists create helps other members of a production, or in the VFX pipeline, to have a shared vision.
Concept artists use digital and traditional drawing and painting to create their work. A lot of the work they produce is in the form of still 2D images; however, concept artists can also produce work using 3D software to create 3D wireframe computer-generated images (CG). This can help speed up the VFX production pipeline.
Concept artists typically work on a freelance basis, and their job role is highly specialised. They may grow to be associated with a particular VFX company. On large-scale movie productions, concept artists can work in a film's art department or costume department. They act as the point of contact between the film departments and the VFX team.
Watch and read
What's a concept artist good at?
Illustration: have a great ability to create inspirational art, understand image form, colour, composition and lighting
Interpretation: understand the key aspects of the source material, translate into artwork
Design appreciation: have a general cultural interest in design, architecture and film
Software knowledge: be able to use computer illustration software and 3D VFX software to create concept art
Flexibility: respond well to notes from senior creative production members and adapt and update artwork accordingly
Who does a concept artist work with?
Concept artists work with directors and production designers to illustrate their vision for a film. They also work closely with look development teams as well as experienced lighting artists and modelling artists to develop a CG creature or object.
They might also go to a film's art department to work with specialist researchers who help to supply relevant information and materials for them to work from. Concept artists also work with draughtsmen, who create technical drawings of environments and sets so that they may be constructed for the production.
How do I become a concept artist?
Concept artists often enter the role having first worked as illustrators outside of the industry, or they might have worked in an entry level role in a film's art department, or in a VFX production company. Some VFX companies have a junior concept artist role, but you will be expected to have learned the skills to effectively use the relevant software, as well as having the desired artistic talent, before they will take you on in this position.
At school or college:
You can take A-levels or Highers in art, art and design, architecture, graphic design or communication, or film studies. Or you might want to take any of the following Level 3 vocational qualifications:
NCFE Applied General Certificate in Art and Design
UAL Applied General Diploma/Extended Diploma in Art and Design
If you want to go straight into a job or apprenticeship, the following Level 3 vocational qualifications will equip you:
Aim Awards Diploma/Extended Diploma in Games, Animation and VFX
Aim Awards Diploma in Creative and Digital Media
BTEC National Diploma in Graphics
BTEC National Diploma in Photography
BTEC National Diploma in Film and Television Visual Effects
BTEC National Diploma in Computing for Creative Industries
UAL Diploma/Extended Diploma in Art and Design
UAL Diploma/Extended Diploma in Creative Media Production and Technology
OCR Cambridge Technical Diploma in Art and Design (3D Design)
OCR Cambridge Technical Diploma in Art and Design (Graphic Design)
OCR Cambridge Technical Diploma in Art and Design (Photography)
OCR Technical Diploma in Digital Media (Moving Image and Audio Production)
Get an apprenticeship:
Apprenticeships are jobs with training. They're a great opportunity to earn while you learn. NextGen Skills Academy offers VFX apprenticeships  for school leavers. These involve a lot of learning on the job working in a VFX company.
If you can't find an apprenticeship with a VFX company, it might be worth getting an apprenticeship in a related industry, which could give you some experience to help you find your way into VFX at a later point.
These are some apprenticeships that might be available throughout the UK:
Creative and Digital Media (Level 3, Northern Ireland)
Creative and Digital Media (Level 3/4, Wales)
In Scotland, you might be able to find degree-level apprenticeships through the following frameworks:
Creative and Digital Media (SCQF Level 6,7, Scotland)
Before taking any apprenticeship, check what you'll be learning with your prospective employer and college, so you can be sure it will be giving you the skills you want. Go to how to become an apprentice to learn how to find apprenticeships in your region or approach companies directly.
Draw a lot:
Practise drawing and hone your technical skill in a variety of mediums. Experiment with different styles to find and develop your own. Carry a sketchbook around with you and draw what you see.
Build a portfolio:
Learn how to use, and then experiment with, VFX programs and create a showreel that you can show to admissions tutors or employers. This is essential. Go to build your VFX portfolio to learn how. Watch ScreenSkills' advice on VFX showreels. It's really important to develop your appreciation for VFX. Make sure you're familiar with what's out there.
Get a degree:
While there is no ScreenSkills' recommended course specifically in concept art, you can get a degree in fine art, graphic design, illustration or a 3D digital art course, as any of these would be relevant to the VFX concept artist job role. Alternatively, you could take a course in a VFX-related subject, whilst making sure to continuously practise drawing as well, outside of a course. Have a look at ScreenSkills' list of recommended courses and select one in VFX. We recognise courses with our ScreenSkills Select award where they offer training in the relevant software, dedicated time to building a portfolio and have strong links with the VFX industry.
Get work experience:
See if you can find an internship or work experience placement with a VFX company. Some will advertise them on their websites, or you could contact companies directly and ask about work experience opportunities. This will help you get a feel for the industry and build connections.
Look outside the industry:
Look for work as an art department runner or assistant in the games or film and TV drama industries. You can transfer the skills you gain there to VFX concept artist roles later on.
Take a short course:
There are various VFX image and video-editing programs, in which it's useful to receive training. On the ScreenSkills website, we have a list of VFX courses that we either fund, support or have quality-marked. We also list training courses relevant to working for film and TV drama art departments.
Network:
Get to know people in VFX by attending events. Meet professionals and ask them questions about their work, while demonstrating interest and knowledge in the sector. Offer to provide them with your professional contact details and try to stay in touch with them. Go to how to network well to learn how to do this.
Search for jobs:
Search job websites for concept artist or related roles such as digital matte painter and apply for positions. ArtStation is a good example of a site that includes job listings in animation, games and VFX (remember to filter its job listings by country). ScreenSkills offers some advice from professionals on how to approach animation and VFX employers.
You might also be interested in...
Being a concept artist and working in the animation or games industries. Or learning to code and being a level designer, 3D modelling artist, environmental artist, or texturing artist, all in the games industry.
Further resources