Post-production
Picture editor (Post-production)
Also known as: Editor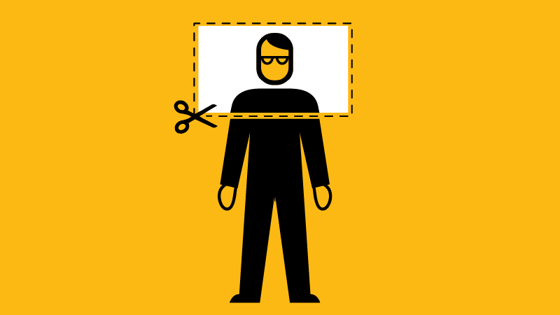 What does a picture editor do?
The picture editor works closely with the director or producer to select the best shots and then puts them together in the right order to tell a great story.
The work sounds simple, but it's not. Choosing the stand-out images and cutting them together to create a powerful narrative with tension and pace takes enormous skill and judgement. Picture editors are some of the most important people in TV programmes, commercials and films. They can have a huge impact on the success of the production. 
The length of a production can vary enormously: the picture editor might be cutting a 30-second advertisement, a music video, a short film for a magazine programme such as The One Show, a 60-minute documentary or a two-and-a-half-hour drama. The amount of time they have to work on the project will also vary hugely: for a short film it might be just a single day; for a documentary, several weeks, and for a feature film it may be many months. 
Picture editors usually work their way up to longer, more complex projects having first proved themselves on short films. As the programmes get longer, it is not enough simply to be a good technical editor, choosing the best pictures – the picture editor also needs to be able to structure a long narrative, perhaps telling the story in inventive ways to maintain interest. Of course, the director will have their own ideas, and on a drama the script writer will have created a narrative already, but it's not unusual in the cutting room to find that some sequences don't work. The picture editor must always be ready to make suggestions and try new approaches, but they also need to know when a new idea might not be welcome.
Picture editors often join the project after filming has been completed, so are firmly part of the post-production family, but there are many reasons why they might start work while filming is still under way: on a drama, for example, they can cut the scenes together as the shooting is taking place; then the director can see if the film is working and whether they might need to reshoot a scene. Similarly, on a documentary, even though the majority of the filming may have been done, a director might still have some interviews to pick up during editing. This could be because an important contributor wasn't available earlier, or because it's better to shoot a key interview close to the end of the edit, so that the director can make sure all the points the film has raised are answered. As this means the director is not always in the edit, the picture editor needs to be able to work effectively alone, without instruction.
Picture editors are nearly always freelance, and often specialise in areas such as music, drama, comedy, factual programmes or entertainment.
Watch and read
What's a picture editor good at?
Storytelling: craft a story and create a compelling narrative from pictures
Creativity: be able to find new ways of telling a tale, make the best of footage, imagine its possibilities, problem solve when sequences aren't working
Attention to detail: make good judgements on precise framing, pay attention to the coming together of visuals and audio
Collaboration: be able to work closely with the director or producer, know when to articulate your own ideas and when to take direction
Knowledge of editing software: have strong knowledge of different editing software programs and be able to use them efficiently
Who does a picture editor work with?
Picture editors work closely with the director or producer. They are sometimes helped by edit assistants or runners. They also work closely with the sound department.
How do I become a picture editor?
A picture editor is a senior role, right at the heart of the production. If you develop a good reputation, you will find you are always in work: many producers and directors insist on having their favourite editors with them, particularly on a very tricky programme or film. To get into this position, you need to start as a runner or an edit assistant in a post-production company and work your way up. A technical background is useful but not essential; the most important thing is to be a great storyteller who can work confidently.
At school or college:
You can take A-levels or Highers in any subject you enjoy, but English, media studies and film studies are relevant to this role. If you want to go straight into a job or apprenticeship, the following Level 3 vocational qualifications will equip you: 
BTEC National Extended Diploma in Creative Digital Media Production
Aim Awards Diploma in Creative and Digital Media
OCR Technical Diploma in Digital Media (Moving Image and Audio Production)
BTEC National Diploma in Film and Television Production
BTEC National Extended Diploma in Creative Digital Media Production
UAL Diploma/Extended Diploma in Creative Media Production and Technology
Get an apprenticeship:
An apprenticeship is a job with training, so it's a great opportunity to earn as you learn. You might be able to find a Level 4 apprenticeship in a post-production house as a technical operator. This is a useful place to begin your journey into post-production as it will give you the technical skills that underpin post-production processes.  It will also provide the insights and contacts in the industry that can help you to develop.
Check out What's an apprenticeship? to learn more about apprenticeships and find an apprenticeship to find one in your region, or approach companies directly. Go to ScreenSkills information on apprenticeships for the main apprenticeship schemes in screen.

Volunteer:
Take part in student productions, offer to edit videos for charities – use any opportunity to learn the craft of editing by actually doing it.

Build a portfolio:
Learn editing software, experiment with video making and start creating work that you can show to admissions tutors or employers. Go make a showreel for film or TV to learn how.

Get a degree:
You don't need a degree to become a picture editor, but you might find it useful to spend three years developing your skills and yourself in preparation for work. Or you might want to take a degree in a subject that interests you and then do an MA in editing after that. Have a look at ScreenSkills' list of recommended courses. We recognise courses with our ScreenSkills Select award where they offer training in the relevant software, dedicated time to building a portfolio and have strong links with the film and TV industries.

Get work experience:
Try to get work experience by writing to post-production companies and asking if they offer any. Use the UK Screen Alliance directory or Eleanor Adler's list of post-production companies to find the main ones.

Look outside the industry:
Post-production is used in video making for commercials, fashion and marketing.  Embrace any opportunity to build up your knowledge that can then be applied in film and television

Take a short course:
Hone your skills in editing by taking a specialist course. Go to the list of training courses recommended by ScreenSkills

Network:
Get to know people in the post-production industry by attending events. Meet professionals and ask them questions about their work, while demonstrating interest in and knowledge of the industry. Offer to provide them with your professional contact details and try to stay in touch with them. Go to How to network well to learn how to do this.

Network online:
Create a ScreenSkills profile and a LinkedIn profile. There are many groups for editors on LinkedIn and Facebook.  Join them and take part in the conversation. Follow the companies you're interested in on social media and keep up with what they're making.
Search for jobs:
Research the post-production houses you'd like to work for and watch the programmes that they make. Regularly check their websites to see if they are advertising for roles. Check out ScreenSkills job boards and Animation UK job vacancies. Send in your CV and ask if they're recruiting.
You might also be interested in...
Being an archive producer in the unscripted TV industry. You might also be interested in being an editor in the animation industry.
Further resources