Post-production
Edit assistant (Post-production)
Also known as: Edit trainee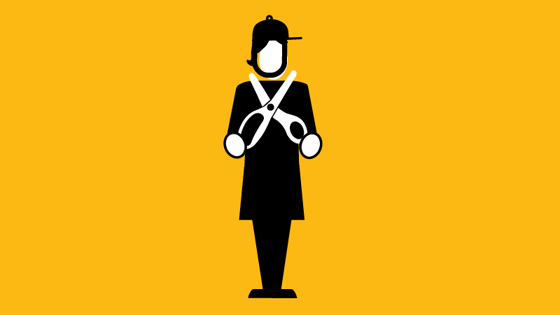 What does an edit assistant do?
Edit assistants ingest footage that has been captured on location, or in the studio, so that it can be accessed by the picture editor. Ingesting footage means taking in the footage, or data files, and putting it into the format the picture editor needs.  As well as the recorded footage there will be a great deal of meta-data – digital notes covering the shot number, the take number, the director of photography and, where necessary, details of the lens used or aperture setting. All of this becomes valuable in the grade or when integrating VFX.
In a modern post-house, the audio and video files are usually held on central servers, so a great deal of the work of an edit assistant can be done on work stations away from the cutting room. From there the edit assistant can look after several cutting rooms at the same time and cover a number of important roles.  The edit assistant may also be required to transfer archive material or music so that the picture editor can use it.
Edit assistants will also spend some time in the edit suites, checking the picture editor has everything they need and letting them know which material is loaded up onto the servers and which is still to be digitised.
Depending on their level of experience, edit assistants may also be expected to power up the edit suite and make sure everything is ready to go when the picture editor arrives. It's a job that requires a good knowledge of IT and excellent computer skills. They need to work well in a team and be able to prioritise which task is most urgent.
It is a great base from which to build up an understanding of the basics of picture editing and to learn how a post-house operates, and if they show the right aptitude, edit assistants can go on to become a picture editors themselves.
Watch and read
What's an edit assistant good at?
Attention to detail: pay careful attention to the files and the metadata, be organised, label everything accurately
Technical knowledge: know the editing software and equipment being used, be familiar with different file types of received material
Taking direction: follow instructions carefully and with excellent attention to detail, understand what the editor wants and communicate with them and others effectively
Learning by watching and asking: observe what's happening, take initiative, ask questions at the appropriate time
Timekeeping: understand the importance of working to schedule, stay organised and help to keep the project on track
Who does an edit assistant work with?
Edit assistants work closely with the picture editors and the technical operator.
How do I become an edit assistant ?
Edit assistants may get a job through going to a film school or completing a media course, or they might be able to demonstrate a passion for film by making or editing their own films using a basic editing tool on a laptop.
At school or college:
You can take A-levels or Highers in any subject you enjoy, but English, media studies and film studies are relevant to this role.
If you want to go straight into a job or apprenticeship, the following Level 3 vocational qualifications will equip you: 
BTEC National Extended Diploma in Creative Digital Media Production
Aim Awards Diploma in Creative and Digital Media  
OCR Technical Diploma in Digital Media (Moving Image and Audio Production)  
BTEC National Diploma in Film and Television Production  
BTEC National Extended Diploma in Creative Digital Media Production  
UAL Diploma/Extended Diploma in Creative Media Production and Technology  
Volunteer:
Take part in student productions; offer to edit videos for charities – use any opportunity to learn the craft of editing by actually doing it.

Build a portfolio:
Learn editing software, experiment with video making and start creating work that you can show to admissions tutors or employers. Go to Make a showreel for film or TV to learn how.

Get a degree:
You don't need a degree to become an edit assistant, but you might find it useful to spend three years developing your skills and yourself in preparation for work. Or you might want to take a degree course in a subject that interests you and then do an MA in editing after that. Have a look at ScreenSkills' list of recommended courses. We recognise courses with our ScreenSkills Select award where they offer training in the relevant software, dedicated time to building a portfolio and have strong links with the film and TV industries.

Get work experience:
Try to get work experience by writing to post-production companies and asking if they offer any. Use the UK Screen Alliance directory or Eleanor Adler's list of post-production companies to find the main ones.

Look outside the industry:
Post-production is used in video making for commercials, fashion and marketing.  Grab any opportunity to build up your knowledge that can then be applied in film and television.

Take a short course:
Hone your skills in editing by taking a specialist course. Go to the list of training courses recommended by ScreenSkills.

Network:
Get to know people in the post-production industry by attending events. Meet professionals and ask them questions about their work, while demonstrating interest in and knowledge of the industry. Offer to provide them with your professional contact details and try to stay in touch with them. Go to how to network well to learn how to do this.

Network online:
Create a ScreenSkills profile and a LinkedIn profile. There are many groups for editors on LinkedIn and Facebook.  Join them and take part in the conversation. Follow the companies you're interested in on social media and keep up with what they're making.

Search for jobs:
Research the post-production houses that you'd like to work for and watch the programmes that they make. Regularly check their websites to see if they are advertising for roles. Check out the ScreenSkills jobs board and Animation UK job vacancies. Send in your CV and ask if they're recruiting.
You might also be interested in...
Being an archive producer in the unscripted TV industry. You might also be interested in being an editor in the animation industry.
Further resources