Broadcast engineering
Trainee master control room engineer
Also known as: Trainee MCR engineer, Trainee control room engineer, Trainee master control operator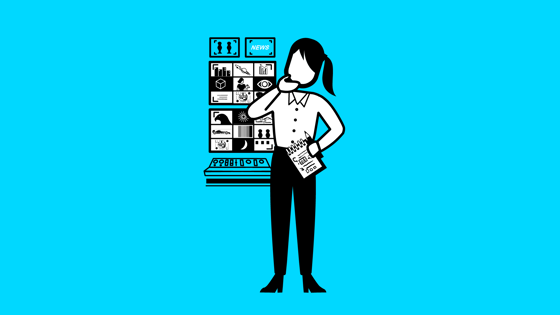 What does a trainee master control room engineer do?
Trainee master control room (MCR) engineers learn about everything that goes on in a master control room. They assist the MCR engineer, looking after video feeds that come in from around the world – from the Australian jungle in I'm a Celebrity to the BBC Breakfast studio in Salford.
They also help to make sure that playout – the process of sending live and pre-recorded programmes to our screens – goes smoothly. They learn how schedules work and how to put programmes on air, or record them so they can be broadcast again later.
Trainee MCR engineers also learn how to check that live video feeds are up to scratch. They make sure the video signals carrying the programmes are of good quality and that the sound and pictures all match up. Trainee MCR engineers learn about the different technologies that are used to send programmes to our screens, including satellite technology (like Sky), terrestrial transmitter networks (like Freeview) and the internet. Nowadays, more and more programmes are broadcast on the internet, such as on BBC iPlayer or Netflix.
The control room is a busy place, so if you like the idea of being at the centre of things while still working from a fixed location, this could be a great job for you. Trainee control room engineers can go on to become experienced engineers in a master control room or digital playout centre, so this is an area where you can work your way up from an entry-level position to a senior one.
Watch and read
What are trainee control room engineers good at?
Learning by watching and listening: paying attention to how more senior engineers work, taking notes and asking questions at the appropriate time
Staying calm under pressure: keeping a level head when there's a lot going on in the MCR room; making a good judgement about whether to tackle a problem themselves or pass it on to a more senior engineer
Communication: having the confidence to speak to a wide range of people, like producers and other engineers, when things go wrong with a broadcast, explaining what's going on and what's being done to solve the problem
Multi-tasking: being good at keeping on top of the many incoming signals and equipment used during playout.
Who do trainee control room engineers work with?
First and foremost, with senior MCR engineers, who show them the ropes in the control room. They also work with other kinds of engineers that look after video feeds, including location engineers and vision guarantees.
They might also communicate with producers and news reporters or presenters for live programmes, to let them know that things are running smoothly or that they're ironing out problems.
How to become a trainee MCR engineer
This is an entry-level job, so if you can show you have a real interest in this area of engineering, starting in this role is your way into the master control room, and broadcast engineering in general.
On the other hand, you might choose to get a relevant university degree first, or gain engineering experience in another industry or area of broadcasting, through work experience, an apprenticeship or another type of job.
At school or college
If you're interested in a career in broadcast engineering, A-levels in maths, physics and computing would be good to get under your belt. You could combine these with subjects from the arts and humanities, such as English, history or music, which may come in useful for the content of the programmes you work with. Languages also come in handy; for example, if you're linking up to a studio in France, it would be helpful to be able to speak some French.
The following Level 3 vocational qualifications are also relevant to this role:
BTEC in Engineering with Engineering Maths
Cambridge Technical Extended Certificate in Engineering
BTEC National Foundation Diploma in Engineering
C&G Technical Certificate in Engineering
EAL Technical Diploma/Extended Diploma in Engineering Technologies
BTEC Diploma/Extended Diploma in Electrical and Electronic Engineering
City & Guilds Advanced Technical Diploma in Electrical Installation
EAL Diploma/Advanced Diploma in Electrical Installation
Selected schools and colleges have also started offering T-levels – a qualification equivalent to three A-levels that is designed to help you get into the industry of your choice. Study is 80% classroom- and 20% work placement-based.
The following T-levels would help to kick-start your career in broadcast engineering:
Media, Broadcast and Production
Digital Production, Design and Development
Digital Support Services
Digital Business Services
Design and Development for Engineering and Manufacturing
Maintenance, Installation and Repair for Engineering and Manufacturing
Engineering, Manufacturing, Processing and Control
Apprenticeships
Apprenticeships are jobs with training. Search for apprenticeships in broadcast engineering with broadcasters like BBC and Sky. Go to What's an apprenticeship? to find out more and Where can I find an apprenticeship? to find apprenticeships in your region. Alternatively, you can approach companies directly.
Take a look at our list of apprenticeships to find the schemes of the main broadcasters. The BBC has a three-year apprenticeship in broadcast engineering that offers experience in all the areas a technical manager must master. You might want to start your career with a digital and technology solutions professional apprenticeship or with a software engineering apprenticeship.  
Volunteer
Get involved with events in your local community, whether that's running the sound for your school talent show, managing the special effects for an amateur dramatics society or helping out at a volunteer-run radio station.
Contact theatre productions or local music venues that can get you behind the scenes of a production environment. Anything that gives you experience in dealing with equipment in a live environment will be helpful. Voluntary experience is great for your CV, because it shows you're enthusiastic, have technical ability and experience and you work well as part of a team. 
Get a degree
A degree in a maths or science subject would stand you in good stead for entering the world of broadcast engineering. You could also look at electronic engineering, software design or computing. Go to ScreenSkills Select to find university and college courses accredited by ScreenSkills.
Look outside the industry
If you can't or don't want to get into broadcast engineering straightaway, industries that require similar skills include telecoms, live events and radio. These would enable you to strengthen your technical abilities and get experience with technical equipment. 
Get work experience
Write to local production companies and ask if they offer technical assistant roles. Keep an eye out for work experience opportunities at the BBC, ITV, Channel 4, Sky and the PACT Indie Diversity Training Scheme.
Alternatively, try approaching a rental equipment company that supplies productions with the gear they need. This will enable you to get your hands on equipment, learn more about it and get to know people who work in TV.
 Take a short course
If you are over 18, make a ScreenSkills account and check out ScreenSkills' Training and opportunities page and click on Training to see what courses are available, whether they are in person or online. The training doesn't have to be linked directly to broadcast engineering; for example, a short course on developing resilience would help you understand how to thrive in challenging circumstances. 
Network
Get to know people in the film and TV industry by attending events such as ScreenSkills' Open Doors. Go to Training and opportunities and use the events filter to find out what's on. Meet professionals and ask them questions about their work, while demonstrating interest in and knowledge of the industry. Offer to provide them with your professional contact details and try to stay in touch with them. Go to Network well to learn how to do this.
Network online
Create a LinkedIn profile. See if there are Facebook pages or other social media groups for people making film and TV in your area. Create a ScreenSkills profile. There are a lot of crewing agencies that will charge you to be on their books. Sign up to the free ones initially. Wales Screen, Northern Ireland Screen and Filming in England offer free crew databases and opportunities to network in person. Find a film office near you and get connected. If you do sign up to paid sites, make sure they specialise in the areas in which you're interested.
Search for jobs
Search for jobs on the broadcasters' websites as well as on LinkedIn and other job-hunting websites. Make use of the ScreenSkills jobs board. You can also send a short speculative letter with your CV to technical managers or vision supervisors.
You might also be interested in...
If you find the science behind this job interesting, being an RF engineer or satcomms engineer might appeal, as they also work with signal transmission in other areas of broadcast engineering. Or you might be interested in another entry-level job in broadcast engineering, like trainee broadcast engineer or trainee network systems engineer.
Further resources