Unscripted TV development: the perfect pitch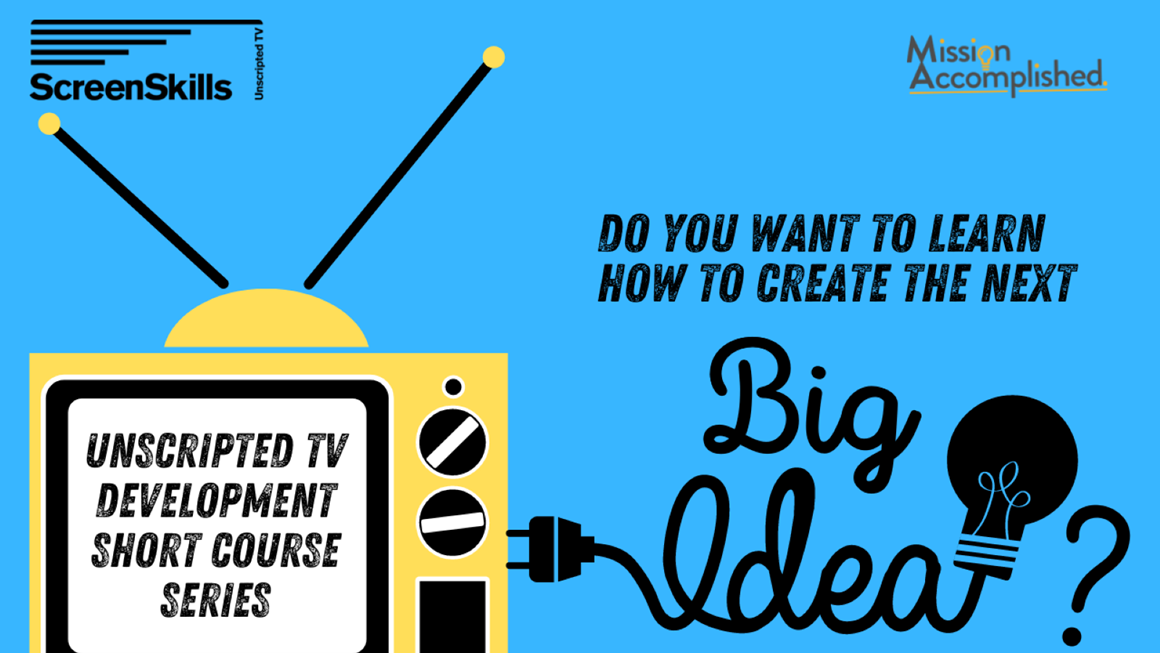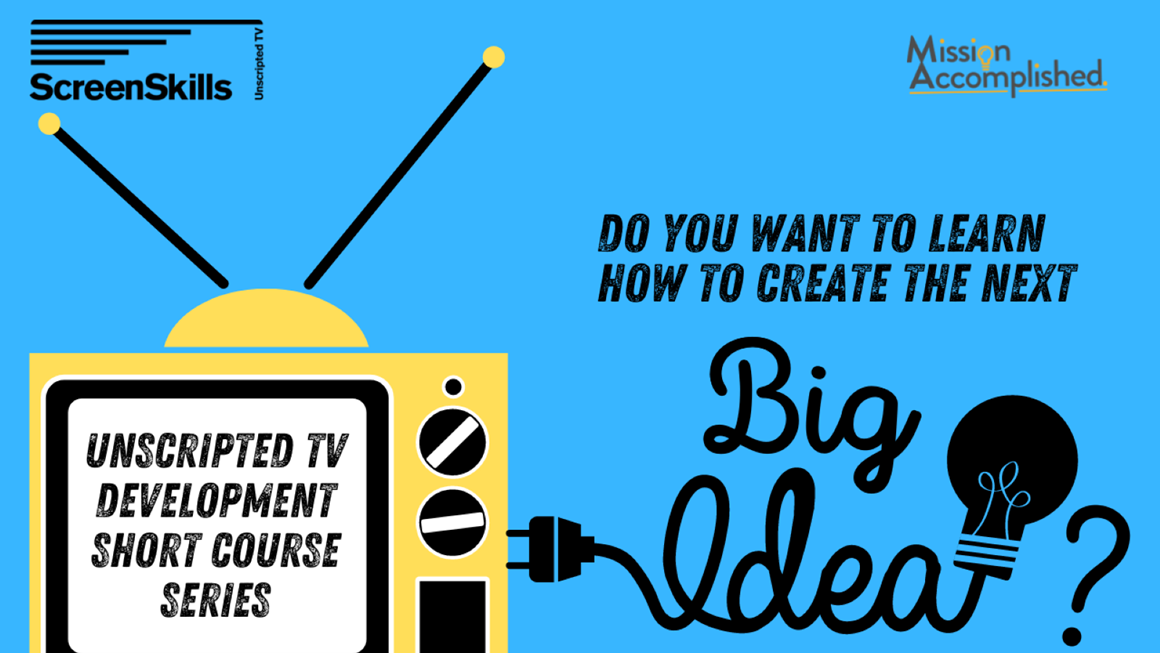 Do you have a passion for unscripted TV? Are you brimming with ideas? Can you spot trends, subjects and/or people who would make great TV? Would you like to learn about the TV development process for unscripted TV show ideas?
The perfect pitch is the fifth episode of a five-part series of short courses that will do just that. In this live online session we will look at:
What makes a standout pitch deck
What makes a sizzle reel sizzle
How to pitch successfully
What's your place in the conversation?
This session is supported by the ScreenSkills Unscripted TV Skills Fund which invests in training for the unscripted workforce thanks to contributions from broadcasters, SVoDs and production companies.
Who it's for
This short course series is aimed at entry-level and early-stage screen professionals who have an interest in working in unscripted TV development. You don't need to have any prior industry experience.
If you're already working in development for unscripted TV, you may be interested in the upcoming Summits for development teams happening across the UK, run by Mission Accomplished with support from the ScreenSkills Unscripted TV Skills Fund.
What it covers
Attendees are recommended to attend the full series of five episodes to maximise their learning. There will be four instances of each, spread out between January and July 2023. You can find more details and specific dates for the other episodes via the links below:
The perfect pitch – See dates at the top of the page
Course tutor:
Johnny Rickard is a London-based development creative, generating ideas in the entertainment space for broadcasters across the world. A number of these have been commissioned and due to TX across 2023.
Johnny started out by generating ideas in his bedroom - which resulted in him becoming a MIP Formats International Pitch finalist - beating more than 200 production companies across the world to reach the final five. He also optioned three entertainment formats and secured a number of paid developments with major broadcasters.
Johnny has worked with some of the biggest companies and shows. He is currently a development AP for BBC Studios Entertainment + Music, and before this was the sole development producer for a number of the most recent series of BBC Top Gear.
How to apply
This session will take place online via Zoom. Click 'Apply for ticket' and follow the instructions to apply for your place: you must login or register before you are able to complete your application.
If you are no longer able to attend, we ask you to please use the 'decline ticket' function on the right hand side of the page so that we can release your place. Our sessions are often oversubscribed so we'd like to give other freelancers the opportunity to fill available spots. Thank you for your consideration.
Applicants must:
Be over 18 years old
Live in the UK and have evidence of the right to work in the UK
Have completed full-time education