Film Trainee Finder 2024/25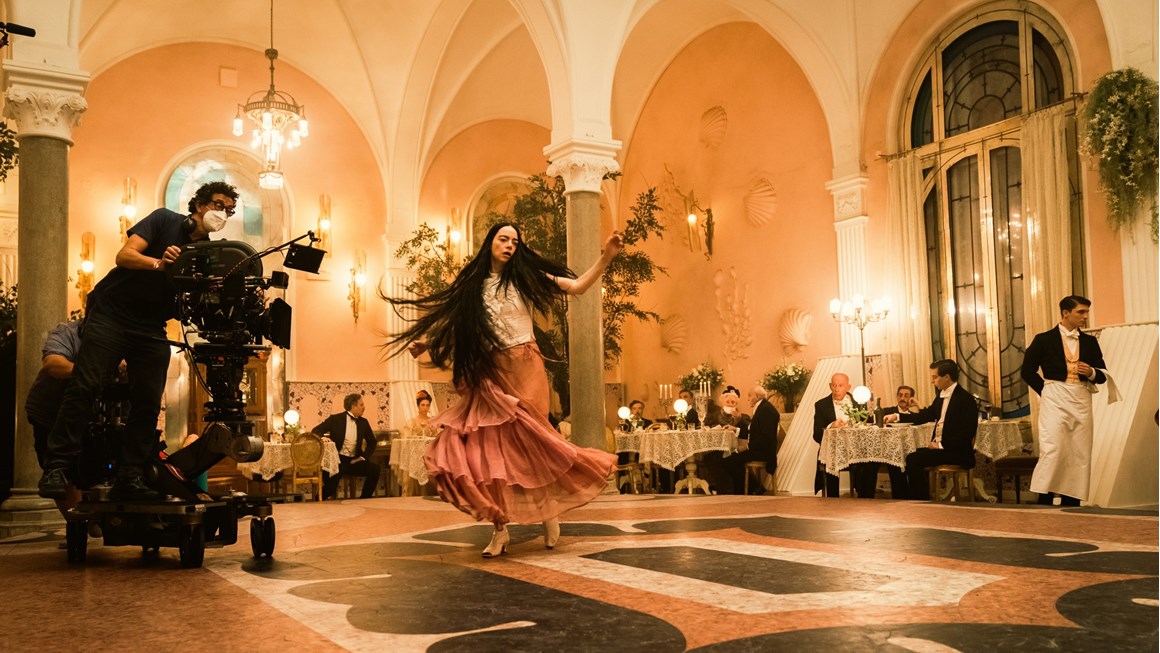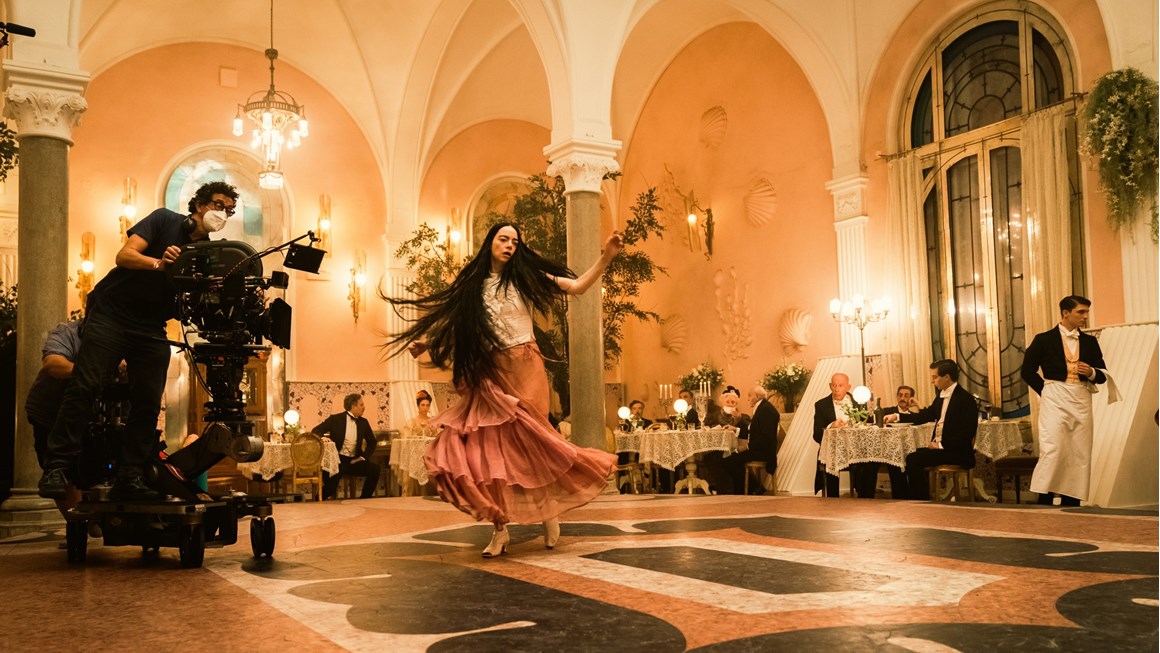 What is Film TV Trainee Finder?
Film Trainee Finder is an entry-level placement programme that places trainees on film productions across the UK (including Scotland, Wales & Northern Ireland) to ensure a continued supply of talent, capable of making world-class creative content. Participants become part of an industry-recognised group of trainees and receive exclusive access to training placements across the UK.
In previous years trainees have been placed on film productions including Barbie, Pretty Red Dress, The Old Oak, One Life, Scrapper, The Little Mermaid, Indiana Jones and the Dial of Destiny, A Haunting in Venice, Meg 2: The Trench, Saltburn, All of Us Strangers, Ant-Man and the Wasp: Quantumania and Poor Things.
Film Trainee Finder is looking for trainees who are keen to pursue a career in film in the following departments:
Accounts
Art Department
Assistant Director
Camera
Costume
Edit
Hair and Make-up
Locations
Production Office
Sound
Video Assist/DIT

To find out more about these trainee roles and others, please explore the ScreenSkills job profiles and our Skills Checklists. If you are unsure about which department to apply to we recommend that you complete this e-learning module, How to identify the right role for you in the screen industries.
We also strongly recommend you explore our range of free online modules, including Getting into the screen industries and our Work Well series to help you prepare for the application process.
Application Information
Applicants are invited to apply to either film or high-end TV - which includes both HETV and children's TV placements. Please note you cannot apply to both. If you are interested in applying for the HETV Trainee Finder click here.
We welcome applications from individuals who have taken part in a ScreenSkills' First Break programme and from those who have graduated from ScreenSkills-endorsed courses or from partner programmes.
Accessibility
ScreenSkills is committed to diversity and equality of opportunity in all aspects of its work. We particularly welcome applications from under-represented groups, because we are committed to creating a more inclusive and diverse workforce.
If you are deaf or disabled and require an alternative format of the application form, require access adjustments at the interview stage, or have any questions about Trainee Finder, please contact film.team@screenskills.com.
Who it's for
Eligibility Criteria
We are looking for talented individuals from across the UK who have less than 12 months of paid experience in their chosen department. You do not need to have any on-set experience to apply, we ask that applicants show enthusiasm for the department they wish to work in and demonstrate skills that align with the trainee role they are applying to.
You must be able to clearly demonstrate a passion and commitment for working in the film industry as well as for your job role of choice, by providing evidence of one or more of the following:
looking for / finding paid or unpaid work experience
working to obtain department-specific skills
suitable transferable skills for your selected department - for example, from other creative sectors such as theatre, music, photography, and commercial production, or from roles in other sectors such as business administration, event management, or hair and make-up applicants with salon experience.
Please refer again to the job profiles and the skills checklists to gain a better understanding of the relevant skills needed for your chosen department.
Applicants must:
Be over 18 years old – there is no upper age limit
Live in the UK and have evidence of the right to work in the UK
Have completed full-time education by 31 March, 2024 – there are no education requirements to be on Trainee Finder. However, if you are enrolled in full-time education you are not eligible for this programme as you will not be available to complete placements.
Have less than 12 months, of relevant, paid experience in their chosen department within film or HETV productions. Industry experience is not a requirement for Trainee Finder.
Be open and flexible to considering opportunities across the UK
Demonstrate an interest in and commitment to their chosen department
Be committed to attending training sessions and industry events organised by ScreenSkills throughout the 12 months

Please note:
Acceptance onto the programme will be subject to applicants providing evidence of their right to work and to remain in the UK & 2 written references
This Trainee Finder programme will start on the 1st April 2024 and run until the 31st March 2025
During the year we endeavour to find and secure placements for trainees of between 4 – 20 weeks. Trainee Finder is a training programme and not an employment agency. Placements are not guaranteed and the demand for trainees comes from the productions. Our trainees are expected to continually pursue ongoing independent employment outside of the programme.
Trainees are responsible for their attendance and participation at all Trainee Finder sessions and events.
All successful applicants must attend a mandatory online induction event, currently scheduled for 15th, 16th and 17th of March 2024
How to apply
You will need a ScreenSkills account to apply to Film Trainee Finder. If you do not already have an account, you can register here.
To apply for Film Trainee Finder, click on the 'apply' button above – please note you cannot apply for both the film and high-end TV branches of the programme. If you are interested in applying for the HETV Trainee Finder click here.
If you require an alternative format for the application please contact us as soon as possible at film.team@screenskills.com.
Applications close at 23:59 on Monday 20 November 2023. Any application submitted after this deadline will not be accepted.
Application Stages
The Trainee Finder team will shortlist applicants based on their application and CV. Applications are first read and scored by at least 2 industry professionals in your chosen department. Successful applicants will then be invited to take part in an online interview with a member of the Trainee Finder team and a relevant industry professional.
Candidates can expect to next hear from us with an update regarding their application no later than the 5th of January 2024.
If unsuccessful in getting to the interview stage, please note that due to the volume of applications we receive, we will be unable to provide individual feedback.
All successful applicants must attend a mandatory online induction event, currently scheduled for 15th, 16th and 17th of March 2024 in preparation for the programme.

Written References
If you are invited to interview, you must supply two written references. Along with your written references, you must include the current contact details of your referees should we need to contact them.
References can come from current and past employers, colleagues and/or a tutor or mentor and must be supplied on headed paper and saved as a PDF
They should be no longer than one page of A4 and should include the following:
A paragraph or sentence that explains how they know you e.g., are they a colleague, employer or former employer?
Details of how long the referee has known you
Having looked at the trainee role that you are applying for, what are the qualities, characteristics, and capabilities they feel are important to highlight to us?
Any other supporting examples of your skills, accomplishments and/or work that demonstrate that you are a good candidate for the programme.
Current contact details (email and telephone) for the referee so that we can contact them
Contact information
Name: Film Team
Email: film.team@screenskills.com