Film and TV apprenticeships 2022-23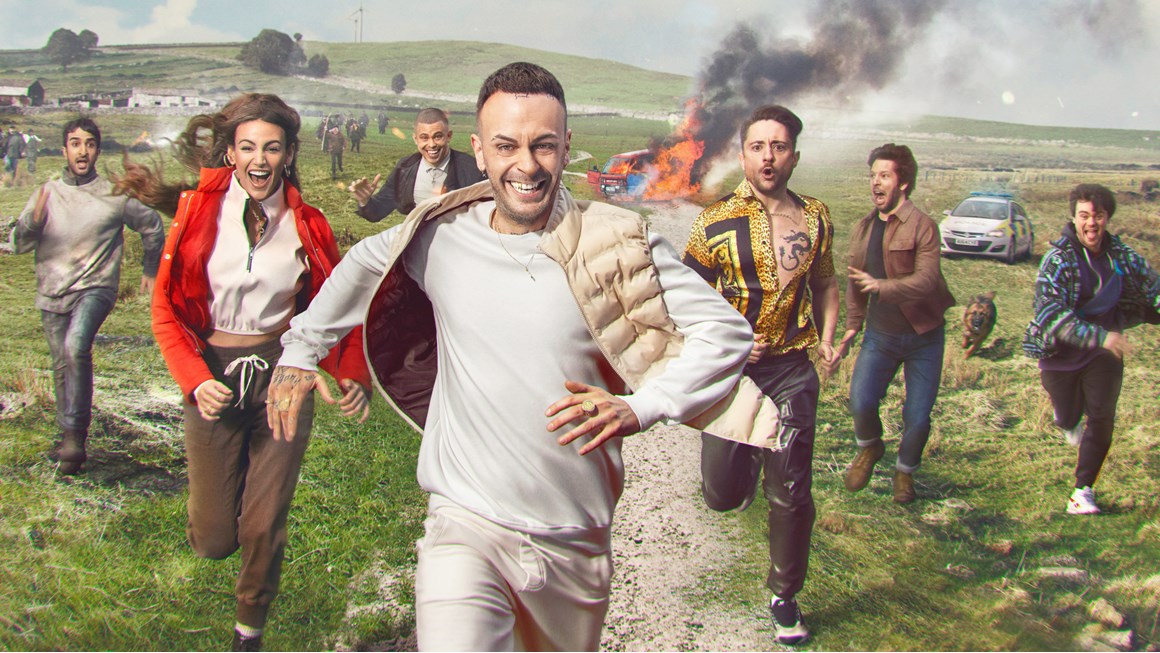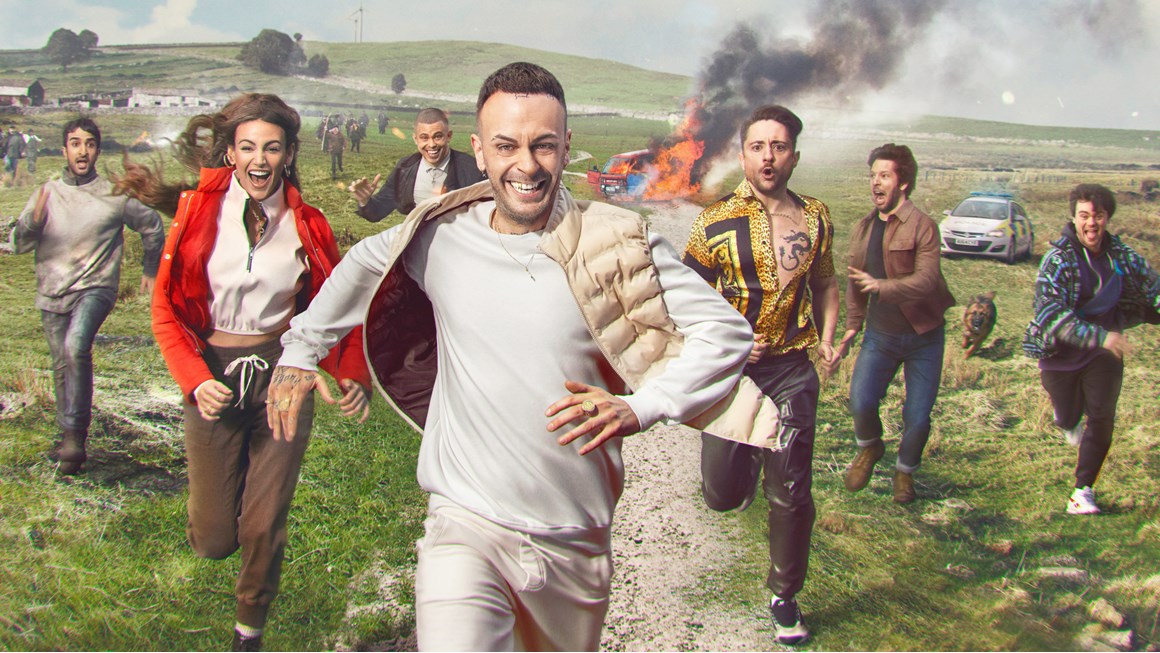 Get your start in film and TV production as an apprentice working on shows from the makers of Good Omens, Gangs of London, MasterChef and Hollyoaks.
ScreenSkills is hiring 40 apprentices for between 13 and 20 months for roles needed by the UK's booming film and TV industry. The programme is made possible, thanks to funding from the Department for Education and our industry partners Prime Video, Sky with APX Content Ventures Banijay UK and Lime Pictures.
During your apprenticeship, you would work on productions at one of the above partners alongside training with a specialised training provider, All Spring Media. This innovative scheme aims to help more people get into the film and TV industries without needing film school, a degree or contacts.
Successful applicants will be employed by ScreenSkills on fixed-term contracts and earn the London Living Wage. ScreenSkills will manage placements and training as part of this new programme which intends to recruit apprentices as assistant production accountants, production assistants, and production coordinators – all skills shortage areas in the current production boom.
ScreenSkills is committed to diversity and equality of opportunity in all aspects of our work. We particularly welcome applications from under-represented groups - women, those who consider themselves as an ethnic minority or from an ethnic group, those who are deaf or who have a disability, impairment, learning difference or long-term condition, people who are LGBTQ+, from a less advantaged socio-economic background, with caring responsibilities, returning parents or carers who are re-entering after a career break or any other under-represented group.
There are two intakes to apply for, the first cohort starting in May 2022 and a second starting in September 2022. Closing date for applications is 6 March 2022.
It won't be possible to confirm which productions apprentices will work on until recruitment has finished. Placements may take place in different parts of the country so apprentices might need to commute or temporarily relocate at points during their apprenticeship. We can't provide funding for that, but we will do our best to minimise the need for travel or relocation and provide other support, such as advice on finding somewhere to live where necessary.
Apprenticeship opportunities
Apprentices can train to become any of the following roles, dependent upon prior learning and experience:
Production coordinator
A production coordinator is responsible for supporting and delivering the operational elements of productions in film, TV, post-production and VFX. This may include logistics, finance, personnel, equipment and/or content for productions, both on and off set, studio or on location, and your placements will be in the production office. This apprenticeship is ideal for people who have achieved a level 3 vocational qualification in creative and media. Maths and English GCSE essential.
Start date: 23 May 2022
Production coordinator - Level 4 Apprenticeship (18 months)
Production coordinator - job profile
Production assistant
An adaptable flexible apprenticeship that could lead to entry level production assistant roles in the production office, the art department, VFX, props and sustainability. This broad entry-level apprenticeship is ideal for exploring all areas of production and could lead in the long-term to roles such as assistant director. Open to applications to people over 18 with maths and English language GCSE.
Start Date: 23 May 2022 and 5 September 2022
Broadcast production assistant - apprenticeship standard/qualification (13 months)
Production assistant/runner - Job Profile
Assistant production accountant
The assistant production accountant role is part of the production accounting team, which works closely with the wider production management team. In pre-production (before shooting starts), production accountants help the producers and production managers prepare budgets and estimated final cost reports. During production and wrap (when production finishes), they oversee all payments, manage payroll and provide daily or weekly cost reports. They also produce costs forecasts to evaluate the impact of any production changes.
This is an entry-level assistant production accountant role for anyone 18 and over with maths and English language GCSE.
Assistant production accountant - apprenticeship standard/qualification (16 months)
Start dates: 23 May 2022 and 5 September 2022
How to apply
Applications are taken through the ScreenSkills website by clicking the 'Apply now' button on this page. You must be logged into a ScreenSkills profile to apply. If you don't already have a ScreenSkills account, you can create one here and come back to this page to apply.
During the week commencing 28 February 2022, we will be running some webinars with industry professionals and apprentices so you can find out more about the programme and ask any questions you may have. You can book your free tickets to the accounts event on 1 March and the production office event on 2 March now.
Applications will close on midnight Sunday 6 March 2022. If you are struggling to complete your application, or require access support, please email apprenticeships@screenskills.com
Eligibility criteria
The only qualifications you need to apply are a GCSE (A*-C/9-4) in maths and English language, but you should also meet these criteria:
You must love and regularly watch film and TV shows
You must want to pursue a career specifically in film and television production (not as an actor)
You must be willing to travel nationwide responding to different production locations and shooting schedules, as well as to the training provider's base
You must live in England and have the right to work in the UK
You must not be in full-time education and you must be 18 or over by 30 April 2022 for 23 May start date
You must not be in full-time education and must be 18 or over by 31 August 2022 for the 5 September start date
You must have passed maths and English language GCSEs (or the international equivalent) at grade A*-C/ 9-4 to be eligible to apply
This apprenticeship is aimed at school leavers who have not completed a degree course but if your degree is in an unrelated subject you may be eligible to apply
If you are applying for the level 3 assistant accountant apprenticeship you must not already have an accountancy qualification at level 3 or above (equivalent to A-level). This is due to rules about apprenticeship funding and recognition of prior learning, which you can read about here.
If you are applying for the level 3 production assistant apprenticeship you must not already have a vocational level 3 qualification in creative and media production (equivalent to A-level). This is due to rules about apprenticeship funding and recognition of prior learning, which you can read about here.
Judging information
After applications close on 6 March 2022 there will be a multi-stage application process. These apprenticeships have an anonymous application process, which means that the people assessing the applications won't be able to see your name, contact information, ScreenSkills profile or any other identifiable information about you.
Stage one
ScreenSkills will review all applications to make sure they meet the eligibility criteria above. If an application doesn't meet these eligibility criteria, it won't progress past this point.
Stage two
All eligible applications will be read and marked out of five to determine the shortlist.
The readers will be looking for applications which show commitment and passion. They also look for skills from past work, interests or other activities you have done that would be an asset in the film and TV industry. This could be things like communication or 'people skills', creative thinking or the ability to learn and adapt quickly.
Before being approved for attendance at interview or assessment day, applicants will be asked to provide evidence of their right to work in the UK and qualification transcripts if required.
Stage three - interviews
Interviews will be held online with ScreenSkills and All Spring Media and will include questions about your past experiences and achievements and how these connect to the job you are applying for. Interviews are expected to take place between 21 March and 14 April. We will do our best to offer an interview date that works for you.
After the interviews, successful applicants will be picked for each apprenticeship job as per their chosen start date.
Stage four – assessment days
Applicants for each apprenticeship job role will be selected to attend online assessment days hosted by ScreenSkills, the training provider and industry partners. The assessment days will involve learning about the film and TV industry, group exercises and a short literacy and numeracy test. Applicants will be notified by 14 April 2022 if they have progressed to this stage, and the assessment days are expected to take place between 18 and 22 April 2022 online.
ScreenSkills is an equal opportunity training provider employer. All applicants are judged solely on their ability and skills to undertake the apprentice role for which they are applying. However, where applicants are equally capable, in order to address under-representation in the industry, we may consider disability, ethnicity and sexuality to determine who should be appointed. We consider that this positive action would be a proportionate means of achieving our legitimate aim, namely, to improve diversity in the industry, and is compliant with the Equality Act 2010.
In order that we can comply with our reporting obligations, that we can appropriately monitor our data, and to inform our recruitment decisions in relation to positive action (described above), you are requested to provide this information on your ScreenSkills profile, which will be treated in the strictest confidence.
Frequently asked questions
When is the closing date for applications? Midnight on Sunday 6 March 2022
What happens if I apply after the deadline has closed? Your application will not be considered
Can I apply for more than one apprenticeship? No, so consider carefully which one you are most eligible and suited for as this will be a competitive process
What if I'm still in full-time education in June 2022? You will need to apply for one of the apprenticeships with the September start date
What if I'm still in full-time education after September 2022? You will not be eligible to apply for apprenticeships on either start date
What if I'm under 18 at the time of application and not able to set up a ScreenSkills account? Please email apprenticeships@screenskills.com
When will I hear back about my application? Successful candidates who are selected for interview will be notified by 18 March 2022
When will the interviews take place? The interviews will take place between 21 March and 13 April 2022
Where will the assessment day take place? The assessment day will be online between 18 and 22 April 2022
Can I get financial help to travel to the assessment day and interview? Interviews and assessment day are online
What will happen at the assessment day? It will involve a range of group exercises designed to find the applicants most likely to benefit from the apprenticeship, plus an industry panel so you can ask questions of people who already do the roles you are applying for
What sort of questions are likely to be asked at the interview stage? Questions about your experiences so we can understand what you can already do. We will be looking to make connections between the job you are applying for and your achievements, interests, school or college projects and other activities to help you to demonstrate skills and experience that are relevant to the job
What happens if I am successful in my application, but I don't live near where the industry placements are taking place or the training course? It is possible you may need to commute or even relocate temporarily to work at placements or attend the training course. We don't have funding for that, but we will do our best to provide other support, such as advice on how to find somewhere to live
What hours will I do? Your contract will be for 35 hours paid week. However, when you are on an industry placement, you may be required to do considerably more hours as it is more usual to work 55-hour weeks while on production
If I'm unavailable or working on an interview date or assessment day, can I still take part in this programme? We may be able to offer an alternative interview date, but the assessment days are not flexible and are a compulsory part of the process
I'm under 18, but I really want to start working, can I apply? For the May start date, all applicants must be 18 or over on or before 30 April 2022. For the September start date, all applicants must be 18 or over on or before 31 August 2022
I'm 17 but will be 18 by the time the placements starts, can I still apply? As long as you will be 18 or over on or before 30 April 2022 for the May start date and 31 August 2022 for the September start date, you can apply
I live outside England, can I still apply? You must have the right to work in England for the duration of the apprenticeship programme and your permanent address must be in England at the start and for the duration of the apprenticeship.
My referees/previously employers were outside the UK/don't speak English, can I still use them? Unfortunately, we are not able to translate references that are not in English
How long will the apprenticeship last? The broadcast production assistant apprenticeship is 13-15 months, the assistant accountant is 16 months and the production coordinator is 18 months. You will be on a full-time contract for the duration of the apprenticeship, so you will need to be available to work and study for the whole period
What's the pay? Successful applicants will be employed by ScreenSkills on fixed-term contracts and earn the London Living Wage
If I am successful, when will I start? The first cohort will start on the 23 May 2022, and the second on 5 September 2022
Will I be eligible for holiday leave? As an employee of ScreenSkills you will receive 25 days of paid leave per year. When you can take it will need to be negotiated and agreed with ScreenSkills and the host employer
Can I apply if I have a degree? The ScreenSkills Apprenticeship scheme is aimed at school leavers who have not completed a degree course but if your degree is in an unrelated subject you may be eligible to apply
If I have a level 3 qualification (equivalent to A-level) in accountancy, can I apply for the assistant production accountant apprenticeship? No because the apprenticeship is a level 3 qualification and you are not eligible for funding if you have a previous level 3 qualification in accountancy due to the rules governing funding which recognises prior learning. However, accountants are in demand in the screen industries, so you may be able to use your qualification anyway. You can read more about being a production accountant here
If I have a level 3 qualification (equivalent to A-level) in media, can I apply for the broadcast production assistant? It will depend on the nature of your media qualification and the units you studied
If I am successful in my application, who will be my manager during the apprenticeship? You will be an employee of ScreenSkills so your formal line manager will be from there. But you will also have a day-to-day line manager on production when you are on a work placement
Will I gain a recognised qualification? At the end of the apprenticeship, you take a practical test (called the end-point assessment). As long as you pass, you will receive a recognised apprenticeship certificate. Those who have done the assistant production accountant apprenticeship may also attain a recognised accountancy qualification
If I fail my end-point assessment, can I retake it? Yes, although we and the training provider will do our best to support you so that isn't necessary
What happens at the end of the apprenticeship? The contract is for a fixed term and ends with the apprenticeship. However, we will do our best to support you to move into further employment when the apprenticeship finishes, whether as a freelancer or as a contracted employee. And, of course, you will have gained skills and experience that are very much in demand in the industry. As long as you pass at the end, you will also have the apprenticeship qualification
Contact information