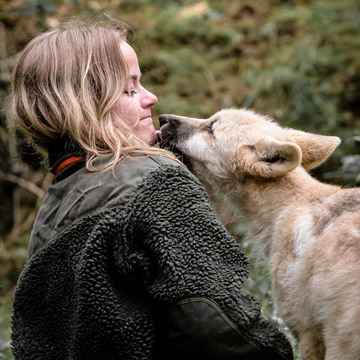 Sandra Spethmann
Documentary Filmmaker / Promo Filmmaker
Location:

London / Hamburg / Berlin

Career stage:

Entry

Freelancer:

Available
Born in 1988, I grew up in Germany, lived and worked in Cape Town and Paris until 2014, and then moved to London.
I believe that real stories about real worlds and real people captured in images and videos are part of the next level to engage people in change.
In the last years, I worked on marine conservation and environmental/social projects for NGOs such as German Red Cross Youth, ReefDoctor.Org in Madagascar/UK and the Environmental Justice Foundation (EJF) in the UK.
As a recent graduate from the MA in Documentary Film at the London College of Communication - University of the Arts London (UAL), I am now looking for a new challenge in the documentary film industry. My first documentaries are currently in production: www.germanyswolves.com

Get in touch with me, if you like my profile!
Education
Documentary Film - Master of the Arts (MA) - London College of Communication - University of the Arts (UAL)
Creative Writing "Facts" & "Fiction" / Storytelling - Short Course - Central St. Martins - University of the Arts London
Business Management - Bachelor of Arts (B.A.) - University of Applied Sciences Stralsund
Skills
Adobe Software
Digital Design
Photography
Video Editing
Audio Editing
Camera
Director