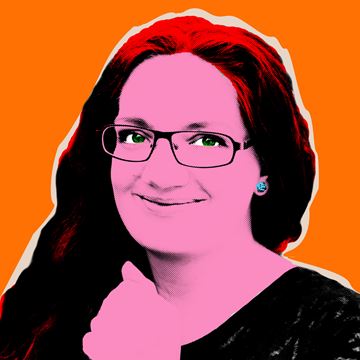 Mathilde Laessoe Christensen
Freelance Runner & Creative Industries Trainee
Location:

London

Career stage:

Entry

Freelancer:

Available
I am one of those fresh-faced media grads that made the jump from across the pond to start a media career in the booming epicenter of (not)-media city London, and the last year I have worked in the industry to find my little niche shelf to fit in, which can be difficult with the amount of interests that I have:
I love cinematography - I have closely studied Star Wars from when Peter Suschitzky came aboard for the second one and I am a very big fan of Richard Deakins and Emmanuel Lubezki.
I also love set design - again Star Wars designer Norman Reynolds and the work that Major Grant did on The Lord of the Rings, along with Alan Lee and John Howe's concept art.
I love editing and challenging conventional narrative storytelling like Alfonso Cuaróns Birdman, Peter Howitts Sliding Doors and everything that Wes Anderson touches, but especially The Grand Budapest Hotel and The Royal Tenenbaums.
I also have an unhealthy fixation on JMW Turner and his works and I study his art and paint whenever I have the time.
I am becoming an established runner and I hope to advance into a more creatively active role in the art department or in editing in 2018.
Skills
Adobe Photoshop
Adobe PremierePro
Adobe Lightroom
Canon 5D Mark II
Creative Drawing and Illustration
Danish
Full Clean Driving Licence
German
Hospitality
Sourcing