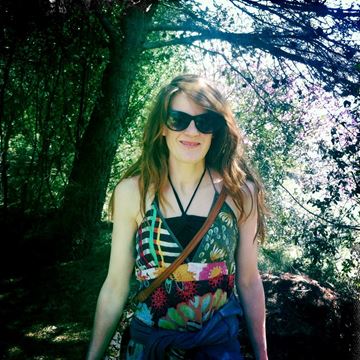 Amie Taylor
Location:

london

Career stage:

Early

Freelancer:

Available
I'm a writer, actor, workshop facilitator and director.
I am a founder of The LGBTQ Arts and Culture review, where I both manage our small team of seven reviewers and interviewers, as well as running the youth review. I also write and review for FemaleArts Magazine, Shaky Isles Theatre and have previously written for Diva Magazine. I have written several short plays and am currently working on my first novel. Key interests for both my fiction and non-fiction writing are LGBT issues, equality, feminism and theatre.
I have my own theatre company called 'The 10-33 Project' and am interested in making work with strong narratives that directly engages audiences in ways they are not usually engaged in live performance. I'm interested in making work that addresses gender inequality and homophobia. I also work with Shaky Isles Theatre on a regular basis, with Emma Deakin, Stella Duffy, Mary Price-O'Connor, Martyn Duffy and Connie Brice. We make physical, lyrical work and are an inter-generational, inter-cultural company.
I run drama sessions at Group 64 in Putney for children aged 4-11 four times a week. I also work for MakeBelieve arts, delivering a creative curriculum. I freelance for Studio Film School, facilitating film making workshops with children and young people. In March 2014 I was delighted to run a feminist writing workshop at RCSSD as part of the WOW festival. I have previously delivered the site-specific undergrad module at PPA in Guildford (Spring 2014.)
I love making shadow puppets and I play the ukulele.
Skills
Acting
Blogging
Creative Writer
Shadow Artist
Portfolio
ScreenSkills is not responsible for the content of these uploaded files.