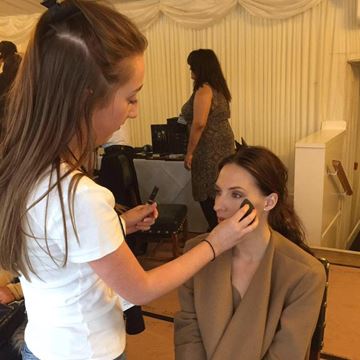 Victoria Pipe
Freelance hair and makeup artist
Location:

London

Career stage:

Entry

Freelancer:

Available Soon
My name is Victoria Pipe and I am a 2016 graduate from Delamar Academy studing in Hair and Makeup Deisgn, based inside Ealing Studios. Whilst at Delamar, I also specialised in a 6 week Advanced Hair Course, training in Period Wig Setting and Styling aswell as Contemporary Hairstyling including Cage Making and Haircutting. I feel that these skills set me apart from the rest.
I live in London, with a full clean driving license. I am a bright, chatty, creative person who loves what they do.
I thoroughly enjoy the work that I do whether it is an independent project or working as part of a larger team and bring fresh energy and enthusiasm to every job.
I am looking for more experience working as a make-up and hair trainee for film and television so I can build on my existing skills in order to facilitate the makeup designer and team.
Work History
Hair Stylist - Aquascutum SS17 Photoshoot
Makeup Artist - E4 - Stage School title sequence
Crown room hair and makeup trainee - Lost in London
Makeup artist - Channel 4 - LOOKALIKES
Makeup Artist - FeiFei Cicada SS17 Runway Show - London Fashion Week
Makeup Artist - Zeynep Kartal SS17 Runway Show - London Fashion Week
Crowd Room Makeup/hair - Verity - Short Film
Makeup Artist - Finding You - Feature Film
Makeup Artist - She - Short Film
Hair Stylist - Pure Of London - Fashion trade show
Assisting Makeup Artist - Akala's Music video - Carried Away
Education
Professional Make-up Design - One-year Higher Education Certificate - Delamar Academy
Skills
Bridal Make-up
Casualty Make-up
Contemporary Hair
Hair and Make-up
Hairstyling
Makeup
Period Hair
Period Make-up
SFX
Wigs