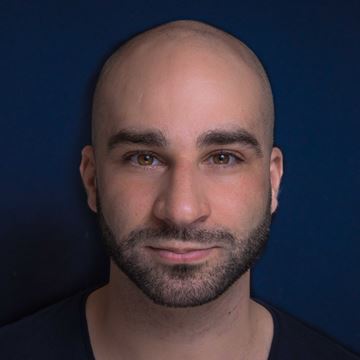 Daniel D. Moses
Director & Photographer
Location:

London, UK

Career stage:

Expert

Freelancer:

Available
Hi, I am a Director, Filmmaker & Photographer looking to work on exciting projects partnering with Brands, Production Companies and Agencies.
Over the last 12 years I've worked with MTV, Nikon, Les Mills, Scope, BT, Chapter London, EY, Bloomsbury Publishing, Tesco and Big Dance; creating Promos, Lifestyle & Branded Content, Music Videos and Comedy film productions. My Music Videos for Cornershop, Maroon Town and Punkture Sluts have been screened at the London Short Film Festival, Aesthetica Film Festival, York and Detmold International Film Festival.
As a Photographer I shoot Portraits for Musicians and Performers, Lifestyle, Travel and Production Stills on film sets. Award winning short films I have shot on have starred actors such as Nick Moran, Olivia Poulet, Nicholas Pinnock, Kevin Eldon, Tracy-Ann Oberman, Tom Davis, Allan Mustafa, Janie Dee and James Lailey.
Either as a self-shooter and editor on small productions or directing a large professional crew, in a studio or on location, I deliver a full shoot on brief, crafted to a high standard. I'm experienced in developing projects to give them tone, structure and strategy, helping to make the story work from start to finish. I'm based in London, but I love to travel and my work has taken me all over the UK and Europe.
Whether it's a portrait or a promotional film, my visual language is the same across whichever medium I'm working in - vibrant, playful, subversive. I believe that great work begins with a story, brought to life collaboratively and ends with helping others communicate better. Commission me as a Director and Photographer for your project wherever and whenever the story is.
View my Film and Photography work at http://www.danielmoses.com
Skills
Content Creation
Photography
Portrait Photography
Video Editing
Cinematographer
Commercials
Director
Filmmaker
Filmmaking