New Action List to combat bullying, harassment and racism in the workplace
17 Mar 2021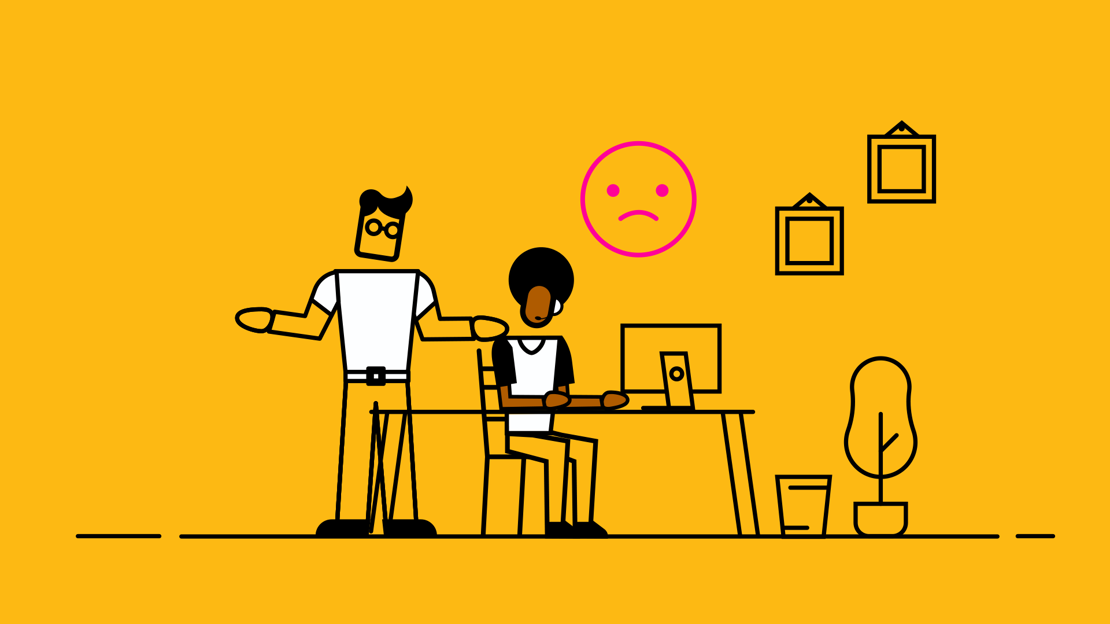 The BFI and BAFTA have today launched Action List, a resource which outlines actions employers in film and television can take to prevent and tackle bullying, harassment and racism in the workplace and demonstrate their commitment to combatting the issue.
The Action List is part of a wider industry mobilisation and call to employers to commit to following the latest advice to meet their legal ethical responsibilities and signpost workers to support services. The list contains recommendations – including taking ScreenSkills' tackling bullying and harassment at work online learning module – and signposts to the new bullying support service launched by the Film and TV Charity today.
The new Action List is a response to research commissioned by the Film and TV Charity which revealed that bullying on the work floor remains highly prevalent. Across all sub-sectors, 84% of more than 9,000 employees indicated they had either witnessed or experienced bullying. It also comes as the Equality and Human Rights Commission (EHRC) guidance on harassment at work is expected to become a statutory code of practice in the coming months.
The  Action List is based on the Principles and Guidance published in 2018, developed by the BFI in partnership with BAFTA and in consultation with organisations across the screen industries. The Guidance outlines the law around bullying, harassment and racism, and also includes sexism, ableism, homophobia and other forms of discrimination. It sets out the responsibilities of employers and provides advice for employees and freelancers. The Principles and Guidance have been endorsed by more than 40 screen sector organisations.
Seetha Kumar, CEO, ScreenSkills, said: "It is so positive that the industry has come together to create a better, fairer working environment by addressing unacceptable behaviours that have no place in it. We at ScreenSkills already provide a range of training, e-learning and resources – including some supported by the BFI with National Lottery funds – to help the industry identify and tackle bullying and harassment and racism so companies and productions as well as individual freelancers can play their part in creating safe and welcoming workplaces for everyone."
Jen Smith, Head of Inclusion at the BFI, said: "We're delighted that so many organisations across the screen industries have already adopted the Guidance and Principles, but we know from our conversations with industry that more structured support needs to be within every workplace to prevent and reduce instances of bullying, harassment and racism. The Guidance, Principles, Dignity at Work policy and the Action List are working documents that we will continue to refine, as well as building even more complementary resources.
"We have demonstrated our dexterity and adaptability as an industry in the face of a pandemic; as production begins to increase again, in the face of the visceral inequality that the pandemic has laid bare, the BFI and BAFTA want to share these resources widely as we believe they can immediately improve that lived experience for our workers and act as a very useful point of reference for employers."
Tim Hunter, Director of Learning, Policy and Inclusion at BAFTA, said: "The nature of our industries can make it more challenging to put in place policies and procedures which might be more achievable in other sectors. The Action List and accompanying training and resources suggest solutions for the kinds of workplaces common in the industries which we will continue to improve in the coming years. It's so important that so many industry bodies are coming together with a united strategy to tackle this issue supporting both employers via the Action List, and workers via the fantastic services offered by The Film and TV Charity. Our shared aim is to create workplace cultures where everyone can contribute to the best of their abilities."
Caroline Waters, Deputy Chair of the Equality and Human Rights Commission, said: "We're pleased to see the BFI and BAFTA taking clear action to ensure that bullying and harassment and racism issues across UK screen industries are dealt with. The Action list will help to minimise the possibility of incidents and ensure legal compliance which will protect both employers and workers."
---
Back to news