Kaye Elliott, Director of High-end TV, looks back on 2020
22 Dec 2020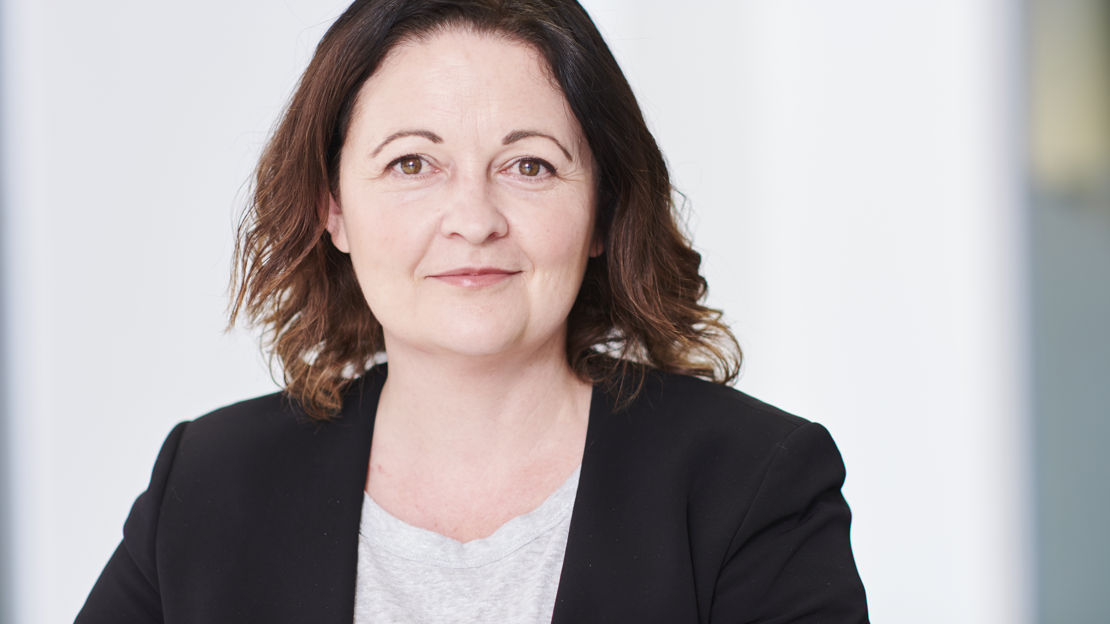 The year 2020 has been an extraordinary year. It may not have been the year we expected, but it has been one that saw the high-end television industry make a strong and confident recovery after the enforced closure due to Covid-19. The resilience and determination shown by production companies to get production safely back on track has been phenomenal. 
We would like to thank all the high-end television productions that have contributed to the High-end TV Skills Fund despite the challenging year. Your ongoing support enables us to keep investing in skills to ensure that the industry continues buoyantly and comes back bigger and stronger than ever. 
We have been able to support over 3,000 people with targeted training so far this year with placements on high-end TV productions, grade-specific training and bursaries before and during the pandemic. Our series of high-end television learning sessions with some of the industries' most experienced voices proved incredibly popular, as have our grade and skills shortage training opportunities, which were moved online quickly as we went into the first lockdown. 
Our flagship Trainee Finder programme kicked off in April 2020 for 112 new trainees carefully selected from 1,452 applications. After an online induction, they were offered a programme of Zoom masterclasses to prepare them for their paid production placements. To ensure all trainees currently on the programme receive our full support, we made the decision in autumn to extend their time on the programme. We also paused recruitment for the next cohort of trainees this year and instead plan to focus on recruitment for additional shortage grades. 
Make a Move, our initiative which helps professionals step up into more senior roles, has supported nearly 60 individuals this financial year across the whole of the country. You can read some of their stories on our website, such as that of Ayden Millar, art director on The Nest  - shot in Scotland - and writer-director Nosa Eke, who shadowed director Destiny Ekaragha on the End Of The F***ing World. 
Inclusion is at the heart of our work. This includes making sure that we offer training opportunities to people wherever they live. We concluded the first iteration of our social mobility-focused programme First Break - in partnership with ITV - by offering paid shadow placements to 20 participants on Emmerdale and Coronation Street. The programme has since expanded and we have had six job shadow trainees on Tiger Aspect's new drama Viewpoint, which shot in Manchester. Its star Noel Clarke has championed the opportunity we gave the six new entrants. 
One of the ways we have continued to address industry needs is by targeting skills shortages areas, such as in accounts. To this end, we supported 22 career changers in 2020 with the ScreenSkills HETV Accounts Industry Transfer Programme.. The programme was offered to accountants based in and around Bristol, Manchester and Leeds.  Eleven participants are now looking for paid placements on high-end TV productions in the new year, which the HETV Skills Fund will part fund.  It is of no surprise - with accounts department roles being such a huge shortage area in HETV - that two of the career changers who took part in the training have already been offered their first placements.  
Of course, we are also really proud to see skills programmes that the Fund invested in in previous years delivering success. Our ScreenSkills New Writers Programme, designed to support new writing talent secure commissions for new HETV drama scripts which concluded in 2019, is now delivering success for a number of the writers we supported including Daniel Brierley and Tony Schumacher, who have both had their scripts commissioned for production in 2021. 
Our focused Leadership and Management Programme, launched in early 2019, also continues to go from strength to strength. Nearly 230 people completed the training programme to date, which provides individuals with the tools to become better managers of their production teams. We also published the Producer's Handbook at the start of this year, which offers vital support to new producers, including providing an overview of some of the key paperwork they will need to be across when starting out. 
To help industry manoeuvre through challenges posed by Covid-19, the High-end TV Skills Fund also invested in online learning and safe return to set seminars. More than 45,000 professionals have completed our coronavirus basic awareness on production training to date and more than 700 people have already re-taken the module to make sure their knowledge stays up-to-date. 
Going forward, our commitment to supporting industry create a more inclusive industry will be strengthened in 2021. This will include the launch of a new inclusion programme designed to support mid-level crew. As ever we will continue to invest in training to bridge skills gaps across different grades and will offer more support to help people with relevant skills transfer into screen. 
To achieve this and more, it will be a key priority for me in 2021 to ensure that every production company making high-end TV knows how vital their contributions are to the High-end TV Skills Fund. As we bounce back from the pandemic, it is more important than ever that the UK continues to the have skilled workforce that is so highly respected across the globe. 
Finally, I want to thank the High-end TV Chair, Christine Healy, and the High-End TV Council and Industry Working Groups who give up their valuable time to provide expertise, direction and industry knowledge to ensure the High-End TV Skills Fund is being utilised to support skills programmes most needed by the industry.
I would also like to add a personal thanks to the high-end TV team at ScreenSkills, who remain committed to ensuring the skills programmes we deliver continue to make a real difference for the industry we serve.  This has been particularly important in this most challenging year. The team's dedication to ensure the fantastic skills programmes being delivered pivoted seamlessly online and the workforce we support continue to have access to effective training and opportunities when they have been so heavily impacted due to the pandemic.   
Please keep an eye on our website and social media for more details on all our up-and-coming programmes and initiatives.  We look forward to working with you in the year ahead and here's to a successful 2021!
---
Back to news