Gareth Ellis-Unwin looks ahead to 2021
13 Jan 2021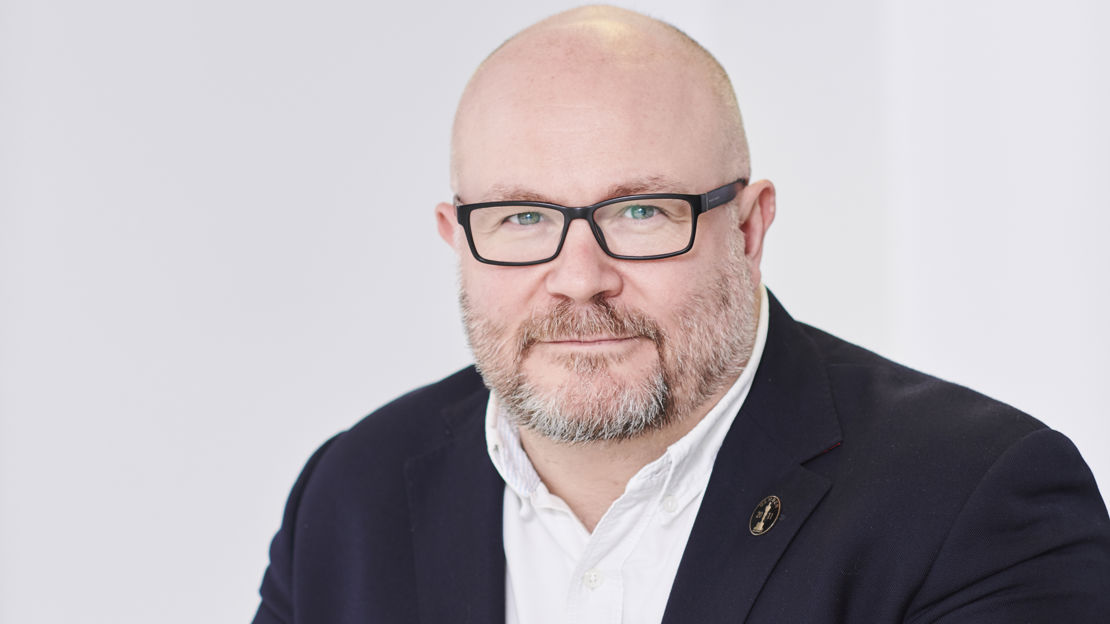 The year 2020 has been incredibly challenging for the film and animation industries and 2021 has had a somewhat auspicious start.  Even so, it's been amazing to see the collegiate response from so many of us, to survive this pandemic together. I'm incredibly proud of the determination, resilience and vision shown by everyone in the industry to getting things back on track. We are not through this yet, but if we as an industry work together, we will find a way. The inventive and entrepreneurial spirit of UK crews never ceases to amaze me…
We at ScreenSkills have needed to adjust our own plans to be able to support the industry. We could not have done so without the continuing support of the BFI, awarding National Lottery funds as part of the Future Film Skills programme, and industry contributions to the Film Skills Fund. To those that support us, I thank you from the bottom of my heart.
This meant in the last year, we were able to support  more than 6,800 professionals with targeted training, online seminars, bursaries, mentoring opportunities and training placements.
At the start of the pandemic, we collaborated with experts such as law firm Wiggin Ltd to clarify the implications of government measures for productions and freelancers. Representing ScreenSkills, I also joined the working group which devised guidance on working safely during Covid-19, as well as other important industry forums such as the BFI Recovery Group and Screen International's panel discussion with the BFI and British Film Commission on restarting film production.  
Helping you all stay safe as industry recovers has been, and remains, one of our main priorities. In addition to our safe return to set seminars, we developed the online learning module coronavirus basic awareness training on production. Nearly 49,000 people have completed the training so far and around 2,000 people have already re-taken it to stay up-to-date. I really urge you to take time to complete this learning to help yourself, colleagues and loved ones stay safe.
When the first lockdown struck, we moved swiftly to enable training to continue online and remotely wherever possible for both for practical support such as our life skills seminars, and craft and tech training  such as the intensive afro hair course.
Our flagship Trainee Finder paid placement programme was also supported online. Our 136 trainees received training over Zoom to prepare them for their paid work placements. To ensure all trainees currently on the programme benefit fully from it, we also made the decision to extend their time on the current Trainee Finder programme and to pause recruitment for a year.
The lessons of delivering training online have enormous implications for supporting screen professionals wherever they live in the UK and for others, such as those with disabilities or caring responsibilities, for whom travel can be an impediment. More of our support will be offered online in future. We have just announced a £750,000 investment in training. A series of training opportunities which reflect our three main priorities for the upcoming year: industry recovery, improving inclusivity and protecting the production value chain.
I hope that our newly commissioned intermediate and advanced Covid-19 awareness training for heads of department and Covid supervisors will aid the industry's recovery. We have also invested in training courses to help professional familiarise themselves with emerging and evolving technologies that we believe will help the industry move forward.
We are also committed to continuing our efforts to make the industry more inclusive. With Film Forward we are working on a new initiative to help professionals from under-represented backgrounds progress in their careers into more senior roles. We will continue to use our bursary funds and mentoring partnerships to unblock barriers to progression and create stronger support networks for all talent. We have also recently joined forces with the S.O.U.L Fest to support aspiring black film producers.
Finally, I believe it will be crucial that we continue to future-proof the industry, securing the talent pipeline by creating and signposting the pathways to help people whatever their background to get in and get on.
We will continue to update and expand our job profiles, are working on more immersive content following the success of our award-winning VR film First Day on Set. We will encourage productions to take on trainees, develop apprenticeship standards and helping make apprenticeships work better in our sector, endorse more screen courses and degrees, offer opportunities to people with useful transferable skills and by identify and address skills shortage areas and skills gaps.  
I look forward to working with you all in 2021.
---
Back to news