Camera operator Rebecca Sherburn on a ScreenSkills bursary
6 Jan 2021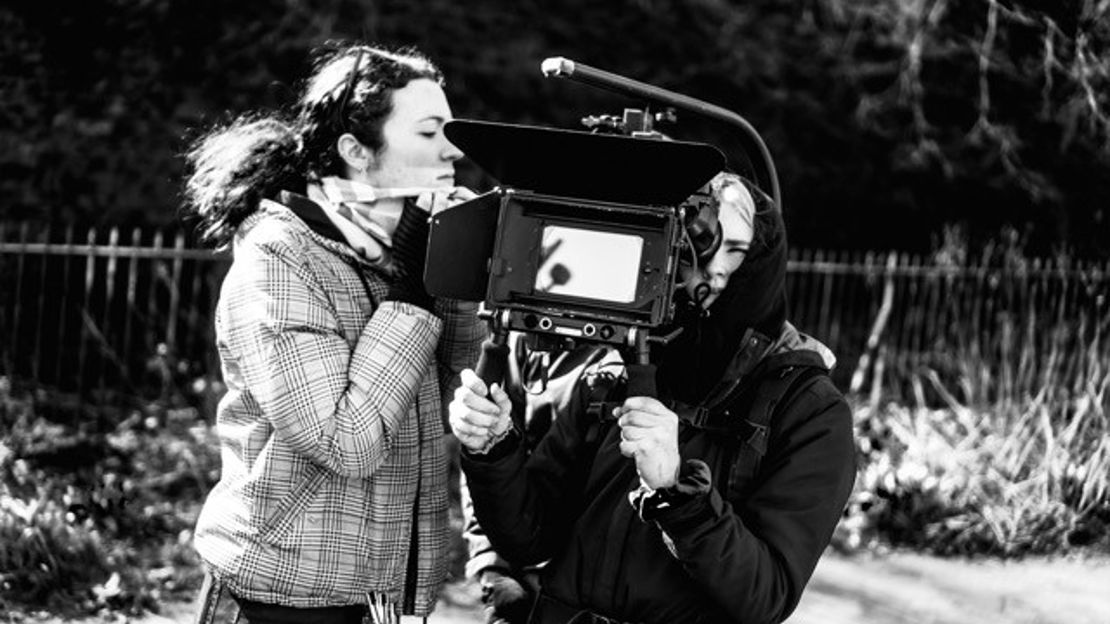 Kit such as wet weather gear is essential for those working on shoots, but the cost can be prohibitive especially for those in the early stages of their career.
For aspiring DoP and camera operator Becky, a bursary from ScreenSkills for waterproof trousers and a good waterproof coat meant she could keep warm and dry whilst working on the sequel to Amazon-screened horror film The Jack in the Box.
Having graduated from the ScreenSkills-endorsed BA (Hons) Filmmaking at the Northern Film Schoolin the middle of lockdown "it's been a bit of a struggle" says Becky, who is based in Derbyshire. So she was delighted when she landed a gig as second assistant camera operator on Northampton-based Fowler Media's production during October and November.
"However I didn't have the right gear for working in winter conditions," explains Becky. "But I was on the ScreenSkills website looking for opportunities and just came across the bursary information."
"I hadn't heard about them before - it came up as an opportunity - and I thought it would be useful to look into."
Becky applied for the couple of hundred pounds she needed and "it all happened really quickly… the application was really straightforward and every time I emailed someone they were quick at getting back so I'd really recommend it. It was just a few weeks between applying and getting the money." She was so impressed by the application process that she has now told lots of her friends about it.
Getting the wet weather gear, "really helped as we had a lot of shoots at night and 3am in the morning in cold weather."
With work relatively quiet during the pandemic Becky is looking into how to upskill more and alsointo helping others - using her passion for photography and film that began when she took photography for GCSE.
"Because of lockdown, I'm struggling to find something at the minute so I'm keeping busy with my website and doing my cinematography blog at Cineto.co.uk which gives tutorials to help people in the same position as me," she says.
Getting a bursary can be a big boost personally as well as financially says Becky: "It motivates you - especially if you're struggling getting equipment - and helps you realise you can do it and get to where you want eventually."
ScreenSkills bursaries are supported by BFI-awarded National Lottery funds, by industry contributions to the Film, High-end TV, Children's TV and Animation Skills Funds and through money from the Television Skills Fund targeted at improving diversity and inclusivity. If you enjoyed reading about Rebecca's experience, why not share your story with us and showcase your skills and experience.