Animator Kevin Barnes on a ScreenSkills bursary
19 Apr 2021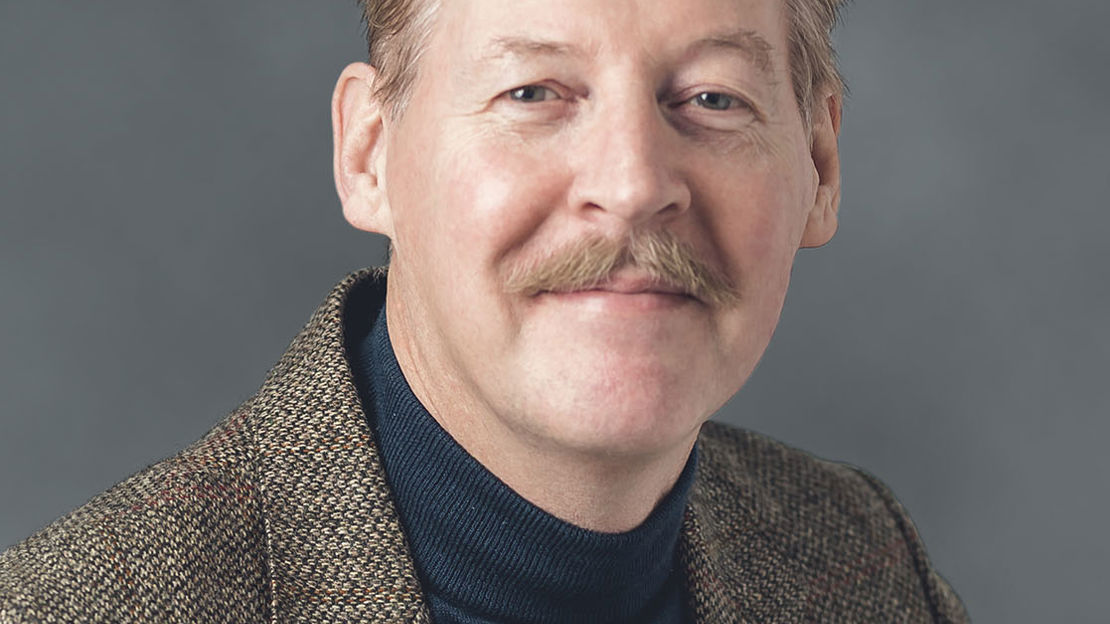 The year 2020 was hard for Gloucester-based animator Kevin Barnes after he was made redundant and had to move into a houseshare to make his money go further.  
But a bursary from ScreenSkills, a mentor from Dreamworks Animation Studio and Kevin's commitment have helped him retrain and move towards a new chapter in his career.
He started out as a mechanical engineer and also worked as a freelance illustrator in advertising and design before moving into making animations for a gambling company that supplied games to Italy.
"However, during the first Covid-19 lockdown I was put on furlough and then made redundant. Fundamentally it was because Italy was one of the first companies hit and that affected the revenue of the company I was working for."
Kevin wanted to transfer the skills he had built up from 15 years as an animator in the gaming and gambling industry to the TV and film world, but found he needed to learn new software.
"During those 15 years Maya has become the predominant 3D animation and modelling software used in film and TV. I found that the one I had been using, wasn't worth anything as such," explains Kevin.
"Every job I applied for I was being filtered out of the application process because I didn't have that software experience. That led me to retraining myself. I went to an online animation school and started the first course. But it was quite expensive," he says.
"I was looking at doing the intermediate course, then my daughter, who worked in costume, sent me a link to ScreenSkills and suggested applying for a bursary."
He made the application in August 2020 and received £2,000 the following month: "It was just in the nick of time. I got the notification the day before the final deadline for applications. I put the deposit in myself then fortunately it all went through within a couple of weeks; it was brilliant."
His training finished in March 2021 so then he began looking for entry level assistant animator jobs.
"I'd like to expand my skills with narrative. In gambling, the characters are just animated to move on a winning symbol, but in film and TV there's an ongoing narrative and I want to do more with that."
Kevin also worked on his online networking during the UK's first lockdown, has redone his LinkedIn profile, put some of his work up on the site and worked on his showreel.
He is realistic that he will be going into the industry at entry level and will be up against younger candidates, but hopes his experience will help win him work.
"I've moved into a house share to make it cheaper for me to rent and can relocate if needed. I've budgeted up until March/April and am hoping from February onwards to get some sort of response back."
With his assignments critiqued by experienced animators at Sony and his mentor at Dreamworks, Kung Fu Panda 3 animator Liron Topaz, Kevin says he has learnt a lot.
"I'm probably considered a mature student. But I'd say don't worry about age. You need to show commitment, irrespective of age and experience. If you can show commitment and enthusiasm that really helps."
So far his commitment and enthusiasm are paying off: he managed to secure a 12-week paid internship on Launchpad:Pro Animation in June 2021 - a training programme run by Framestore that helps artists kickstart their careers in VFX.
ScreenSkills bursaries are supported by BFI-awarded National Lottery funds, by industry contributions to the Film, High-end TV, Children's TV and Animation Skills Funds and through money from the Television Skills Fund targeted at improving diversity and inclusivity. If you enjoyed reading about Kevin's experience, why not share your story with us and showcase your skills and experience.