Animation Trainee Finder 2023-24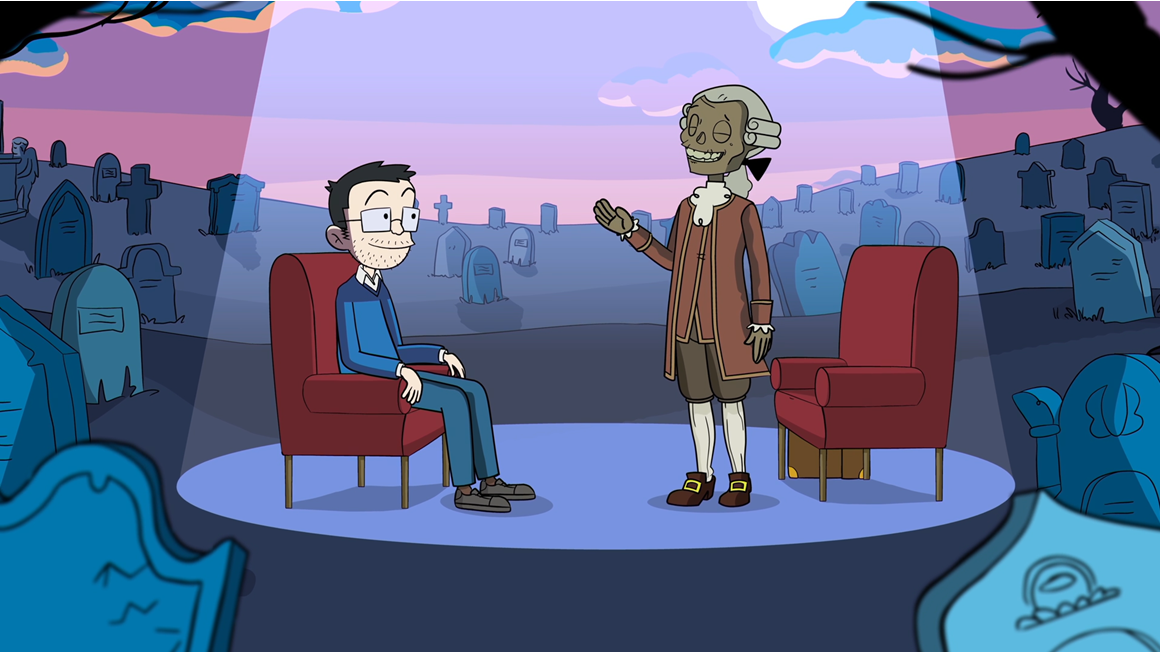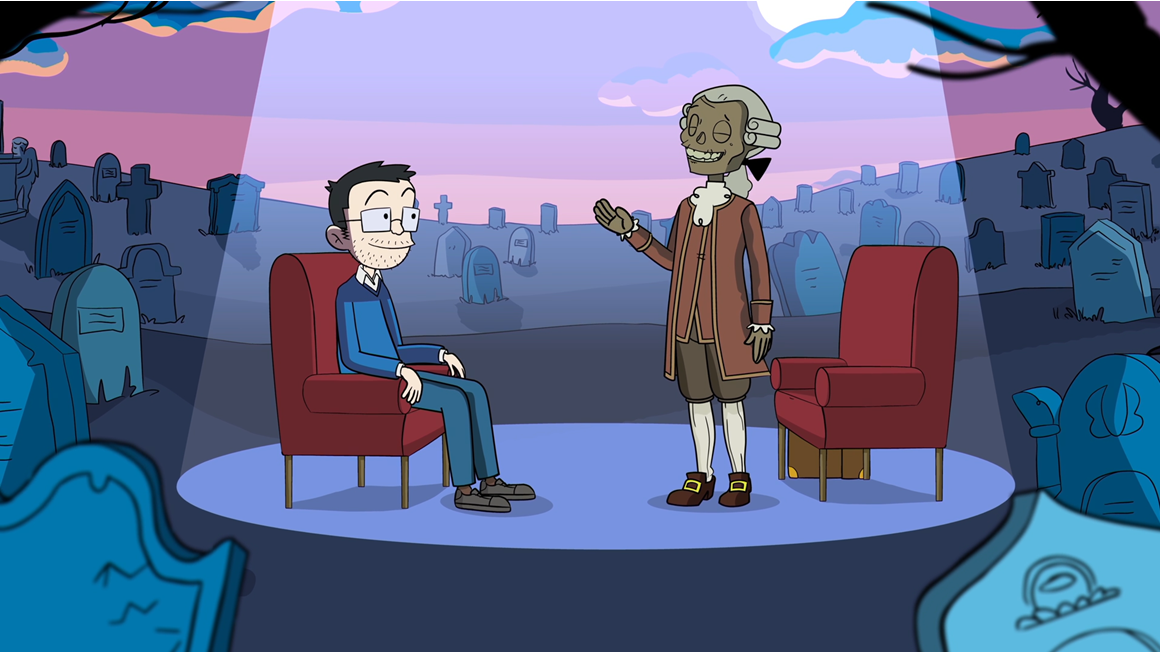 Please note: We anticipate that all candidates who are invited to attend an interview will be notified by 13 October 2023.
All interviewed candidates will be notified of the success of their application by 25 October 2023.
If you are unsuccessful in getting to interview stage, please note that due to the volume of applications we receive, we will be unable to provide individual feedback.
ScreenSkills Animation Trainee Finder is an entry-level placement scheme which places trainees on animation productions to ensure a continued supply of talent capable of making world-class creative animated content.
Participants become part of an industry-recognised group of trainees and receive exclusive access to training placements across the UK.
This is the second year that we are able to offer this programme thanks to the support of UK animation productions that have paid into the ScreenSkills Animation Skills Fund. Our previous edition ran in 2021 and was extended through to 2023. Places will be made available for up to 30 trainees for this edition of the programme.
Animation Trainee Finder 2023-24 is seeking trainees wanting to pursue a career in animation, particularly focusing on entry-level roles in the departments where there are identified shortage roles, namely 2D animators, 3D animators, storyboard artists, stop motion animators and, new for this year, production assistants, art department assistants and editors.
To find out more about the roles mentioned, please explore the ScreenSkills job profiles.
The programme is supported by ScreenSkills Animation Skills Fund with contributions from UK animation productions. The previous edition saw contributions from the likes of Lloyd of the Flies, Corpse Talk, The Sound Collector and the Oscar/BAFTA winning The Boy, the Mole, the Fox and the Horse.
Criteria
We are looking for talented individuals from across the UK who have less than 12 months of paid experience in the animation industry. You must be able to clearly demonstrate a passion and commitment for a career in animation by providing evidence of one or more of the following:
working on previous productions including short films
looking for/finding work experience
role-specific skills
To be eligible you must:
be 18 or over
live in the UK and have evidence of the right to work in the UK
have completed full-time education by 1 November 2023 – please note you do not need a university degree to apply
have less than 12 months' relevant, paid experience in the animation industry
make yourself available for placements offered to you during your time on the scheme
be open and flexible to consider opportunities across the UK
demonstrate an interest in and commitment to the animation industry and working in the roles identified
provide a showreel/portfolio that demonstrates your skills and experience
Please note:
Any training will be subject to the applicants providing evidence of their right to remain in the UK. Failure to provide appropriate documentation may result in the training placement being withdrawn
All successful applicants must attend a mandatory two-day, online induction weekend on 28 and 29 October 2023 in preparation for the scheme
ScreenSkills is committed to diversity and equality of opportunity in all aspects of its work.
We particularly welcome applications from those who identify as being from a minority ethnic background, because we are committed to creating a more inclusive and diverse workforce. This demographic is currently under represented across the animation industry.
FAQs about the programme
What experience do I need to have to apply?
You need to be able to demonstrate that you have experience of animation, which your showreel or portfolio should evidence. We will be judging applications based on the skills you demonstrate in your chosen department(s), whether it be within 2D, 3D or stop motion. We will also consider the experience you have had to date, which can include personal projects and not necessarily paid work experience.
Do I need to have a formal qualification to apply?
You do not need to have a formal qualification, such as a degree in animation, to apply to the programme. If you are still in full-time education, you are not eligible to apply.
Do I need to supply a showreel or portfolio and two letters of recommendation?
You do need to supply both a link to a showreel or portfolio and two letters of recommendation to be considered for the scheme.
Are the placements paid?
Once you have been interviewed by a production company and been offered a placement, the production company will take you on as an employee and pay you a salary set by the company at a rate at or above National Minimum Wage. You may be placed on productions for periods of between four and 40 weeks dependent on the production's needs/available funding.
What roles might I be expected to take on?
The roles you will be offered will all be entry-level and dependent on the needs of the production. The role may be offered as a junior animator/assistant animator, a storyboard artist assistant/revisionist, junior rigger, production coordinator/production assistant, art department assistant or assistant editor for example. You will learn the skills for the role on the job with the support of the production company.
What will I need to share with ScreenSkills if I am successful in securing a place?
You will need to share with us a two-page CV at the start of the programme
You will need to sign an offer letter agreeing to the terms of the programme
You will need to share evidence of your right to live and work in the UK for the duration of the programme
What is the schedule for Trainee Finder
28 August – recruitment opens
25 September – recruitment closes
13 October – candidates will be notified if they are invited to interview
w/c 16th October - interviews
25 October – successful candidates will be notified if they have been selected
28 & 29 October – induction bootcamp online
30 October – program starts, productions have the option to begin reviewing candidates for placements
Spring/Summer 2024 – networking event
30 October 2024 – Trainee Finder 23/24 programme ends
Please note: Remote interviews are set for the w/c 16 October so do make sure you have generally good availability for an interview in that period before applying (should you progress to interview stage), as we are unable to change this. If you progress but are not free for an interview in that period, your slot may be reassigned to another candidate.
How to apply
You will need to have a ScreenSkills account to apply for Trainee Finder. If you do not already have an account, you can register from the homepage.
You will need to provide:
To apply for Animation Trainee Finder, click on the 'apply' button.
Deadline for applications: Monday 25 September 2023.
Letters of recommendation
You are required to submit two letters that demonstrate how you are committed to the animation industry, your skills, and why you would be an asset.
One of the letters must be from a current or past employer, or a tutor or academic, and must be supplied on headed paper and saved as a PDF.
They should be no longer than one page of A4 and should include the following:
a paragraph or sentence that explains how they know you e.g. are they a colleague, employer or former employer?
details of how long the referee has known you
what are the qualities, characteristics and capabilities they feel are important to highlight to us?
any other supporting examples of your skills, accomplishments and/or work that demonstrate that you are a good candidate for the scheme
current contact details (email and telephone) for the referee so that we can contact them
If you require an alternative format for the application, or have any questions about the programme, please contact us as soon as possible at animationtraineefinder@screenskills.com.
Judging information
Applications will be assessed by professional industry judges and the Trainee Finder team will shortlist applicants based on these results. Successful applicants will be invited to take part in a Zoom interview with a member of the Trainee Finder team and an industry professional interviewer.
If unsuccessful in getting to interview stage, please note that due to the volume of applications we receive, we will be unable to provide individual feedback.
We anticipate that all candidates who will be asked to attend an interview will be notified by 13 October 2023. All interviewed candidates will be notified of the success of their application by 25 October 2023.
ScreenSkills is an equal opportunities training provider. All applicants are judged solely on their ability to do the placement for which they are applying. However, where applicants are equally suited, in order to address under-representation in the industry, we may consider the applicants' ethnicity to determine who should be appointed. We consider that this positive action would be a proportionate means of achieving our legitimate aim, namely, to improve diversity in the industry, and is compliant with the Equality Act 2010.
In order that we can comply with our reporting obligations, that we can appropriately monitor our data, and to inform our recruitment decisions in relation to positive action (described above), you are requested to provide the information, which will be treated in the strictest confidence.