Software guide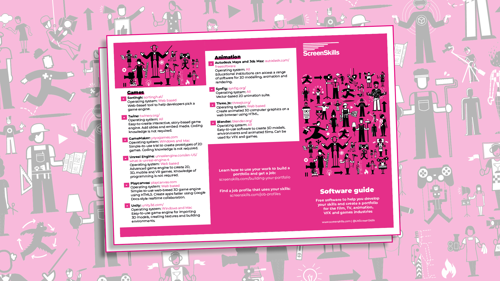 This leaflet, which can be printed on two sides of A4 paper, is a guide to free software for those who want to edit images, audio and video. It also has recommendations for programming, visual effects, animation and games. 
Download Software guide (PDF).
Guide to Blender
ScreenSkills has worked with the University of Roehampton, 3Dami, b3d101 and the Raspberry Pi foundation to produce guides to using Blender.
Blender is a free, open-source software that can be used for modelling, rigging, animation, simulation, rendering, compositing and motion tracking, video editing and 2D animation.
Take a look at the beginner tutorials and the Introduction to animation, VFX and games.
More detailed information on software
See our build your portfolio pages for detailed information on software specific to each industry and role.