Pwy sy'n creu ffilm?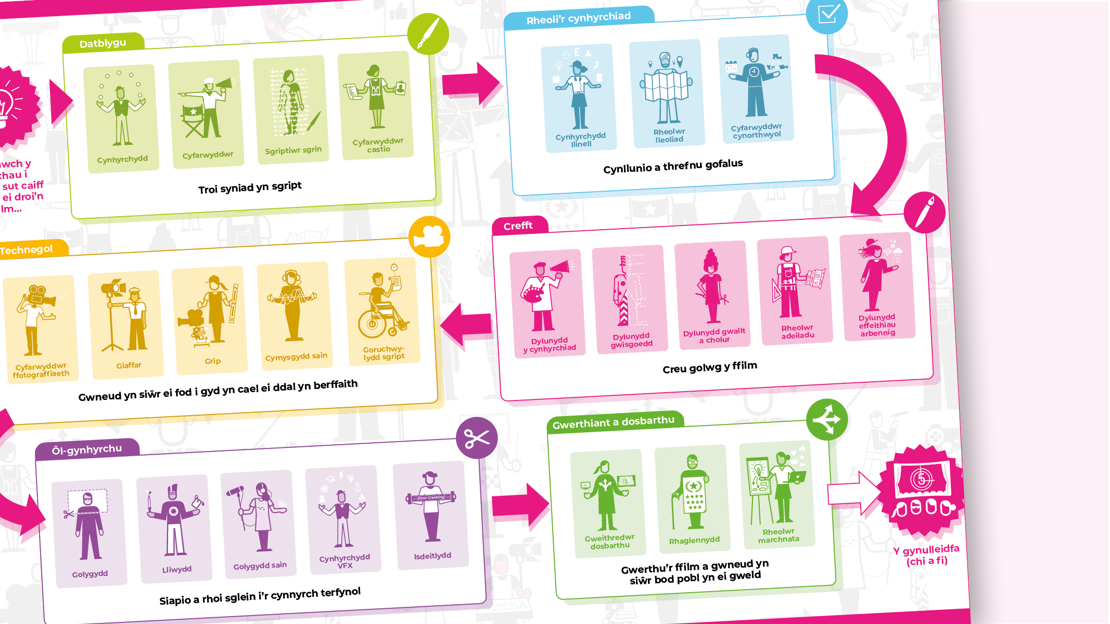 Pwy sy'n creu ffilm? is designed for use in primary schools to explain the different roles in film production. It has, however, proved popular with adults too. 
The map, which was created with Into Film, is best printed on A3 paper. This is the Welsh version. There is an English version too: Who makes a film?