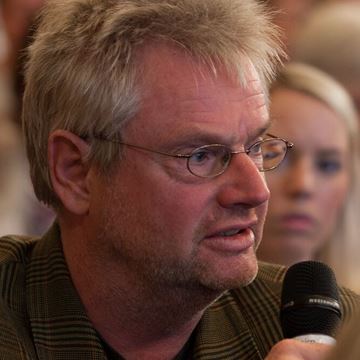 Carl Schoenfeld
Producer, Lecturer
Location:

Oxfordshire

Career stage:

Expert

Freelancer:

Available
Carl has over three decades' producing experience in the film and TV industries, laying the groundwork for fresh approaches across filmmaking procedures and talent development initiatives. His ventures with BBC, Channel4/Film4, BFI, etc., have embraced emerging technology, explored new workflows and kick-started the international careers of the talent involved.
His ground breaking A Sarajevo Diary and Eutopia! established the digital revolution in documentary film. Carl's first feature production My Brother Tom, a love story that pioneered digital production opportunities, introduced actor Ben Whishaw and travelled to more than 40 festivals where it picked up 14 awards including 'Most Promising Newcomer' at the BIFAs. He also produced Simon Rumley's The Living and the Dead, premiered at Rotterdam, with top prizes at Harry Knowles' FantasticFest and further awards at Sitges, Frightfest and the cultish Fangoria Chainsaw Awards. Carl developed the series Heimat III with legendary auteur director Edgar Reitz, a slate of feature films for Tall Stories and set up the Raindance production arm, Raindance Rawtalent. Currently, Carl develops with rising director Dean Anderson, who got Carl's attention with his bold yet straightforward short films Class 15, Grace and Jasper.
Drawing on his film industry career management skills, he has been regularly invited to speak at festivals, film schools and training organisations and coproduction markets across Europe, Asia and the Caribbean. He currently teaches a 30 week Screenwriting programme at the University of Oxford.