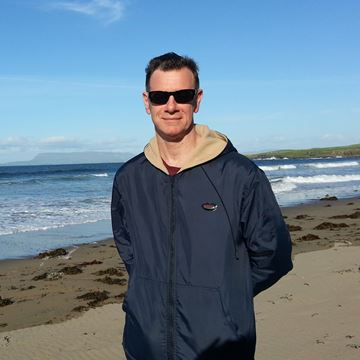 Marcus Relton
Documentary and Current Affairs Shooting producer director
Location:

London

Career stage:

Experienced

Freelancer:

Available Soon
I am a shooting producer director on documentaries and current affairs programmes.
I am towards the end of a 90-minute documentary feature film about land grabs and human-rights abuses in Africa, funded by Worldview and the Open Society Foundation.
I have directed a 60-minute independent documentary about anti-war activists taking buses to Baghdad to volunteer as human shields. I have got investigations into deaths on North Sea oil rigs and the effect of the Private Finance Initiative on NHS hospital closures commissioned by BBC Scotland.
I directed a one-hour documentary about a fringe theatre group's adult pantomime with a transvestite Scrooge and documentaries about the perils of community activism, post-modern mods and redevelopment of one of inner London's last Docklands areas. I have development produced a range of documentary and current affairs proposals, independently, through indie and broadcast executive producers and an ancient history/anthropology proposal for UK, US and international broadcasters.
I have a Canon XF305 kit, am trained on it by DV Talent, in development producing by BBC Academy and in investigative journalism techniques and information security by The Centre for Investigative Journalism.
I have a postgraduate diploma in documentary film production from Cardiff University and the National Council for the Training of Journalists National Certificate in Print Journalism, including media law, newswriting, public admin and 100 wpm Teeline shorthand. I have a BA (Hons) degree in politics and history from Manchester Metropolitan University, where I studied economics in the first year too. At school I won a form prize, O-level history prize and two general knowledge competitions.
I have worked as a newspaper reporter, staff at the Enfield Gazette and South London Press and freelance at The Sunday Telegraph, London Evening Standard and The Times and at London News Service and broadcast journalist at the BBC, in Cardiff, London and Television Centre.
I enjoy cycling, football, tennis, walking, travel, cinema and reading about factual issues, following up my interest from my degree. I am a Chelsea fan, NUJ, Bectu, Directors UK and Royal Television Society member
Skills
Camera operator
Development producer
Director
journalist
producer
Followers