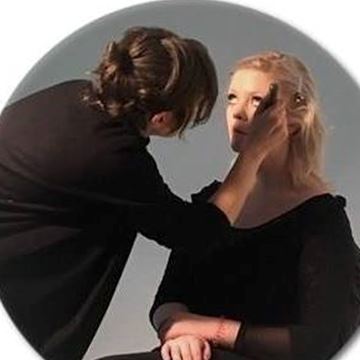 Susan Keller
Make-up Artist
Location:

Edinburgh

Career stage:

Entry

Freelancer:

Available
I studied make-up artistry at the Edinburgh College of Art. This is a one year lenght course (National Certificate) which covers fashion, theatre and film make-up as well. I studied bodypainting, special effects, character make-up, styling, dressing and finish hair. Before entering this course I have completed a short evening course at the College called Preparation for Make-up Artistry.
I have done several photoshoots and student films as a SFX and Hair&Make-up Artist. Recently I am having work experience in the FilmEfex Studio where creatures, puppets, models, special make-ups and costumes are being made.
My goal is to work on TV and film as a make-up artist.
https://www.instagram.com/susankeller_mua
https://www.facebook.com/SKmastermakeup/
Work History
SFX and Makeup-Artist - Short film by Sean Higgins, "The Hand of The Dead Man" (Screen Academy Scotland)
Hair and Make-up Artist - Geebz Photography with Mhairi Calvey
Hair and Makeup Artist - Short film by Edita Leonetti, "And After" (Screen Academy Scotland)
Make-up Artist - Beatrise Photography
Hair and Make-up Artist - "Sally Bowles" in "Cabaret" in PASS Theatre
SFX and Makeup Artist - Short Film by Eric Chausse, 'The Date' & Photoshoot
Makeup Artist - Natalia Krezel Photography
Hair and Make-up Artist - Leith Theatre's Wedding Fayre
Make-up Artist - Weirdie Grizzly Photography
Assistant Make-up Artist on set of "Christmas in the Higlands" - Triventure Film
Make-up Artist - John Buchanan Photography
SFX Assistant - Project Spitfire
Education
Dead Body Makeup: Creatic realistic corpse makeups - online course - Stan Winston School
Make-up and Creatures, Special Effects, Models and Props - Work Experience - FilmEfex Studio
Mask Making, Makeup Effects, Sculpture - Online Course - How To Sculpt A Mask: Sculpting Monsters In Clay - Stan Winston School
Make-up Artistry - National Certificate - Edinburgh College of Art
make-up artistry - Basic Make-up and Corrective Make-up (SCQF Level 5) - Edinburgh College of Art
screenwriting - online non-credit course - Michigan State University through Coursera
Skills