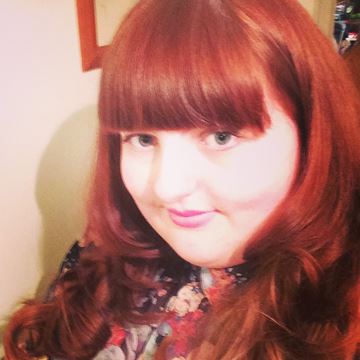 Ellie Davis
ScreenSkills High-end TV Production Office Trainee
Location:

West Midlands and London

Career stage:

Early

Freelancer:

Available Soon
High-end TV Trainee Finder 2019
Production Safety Passport
A ScreenSkills High End Television Production Office Runner with experience of locations, crowd control, data input, working with minors and risk assessment and Health and Safety trained working up to a career in production management.
I have gained experience as a Day runner on working on Flog It!, The Voice Kids Producer's tour, Jamie Johnson and Cuckoo. I have worked with large numbers of the public, cast and crew; set up a location, making refreshments, inputting data onto registers for a live broadcast and gaining release forms and petty cash.
I am trained by BECTU in Health and Safety in Production; where I can conduct Risk Assesments for both all aspects of production.
Working with the Guides Association for 5 years I became certified to become a leader for a Brownie pack, where I would lead a group of 20 girls aged 7-11 with task and games development, budgeting, Health and Safety, Risk Assesments, control of petty cash and handling enquiries by members of the public.
---
This ScreenSkills member holds a Production Safety Passport.
Creative Industries Safety Passport
BECTU
24th March 2019 - 24th March 2022
Creative Industries Safety Passport
BECTU
24th March 2019 - 23rd March 2022
Creative Industries Safety Passport
BECTU
15th June 2017 - 15th June 2020
Work History
Receptionist - St Francis Group
Day Runner - Rough Cut 'Cuckoo'
Day Production Runner - Wall to Wall 'Back in time for School'
Day Runner - Boundless 'The Apprentice auditions'
Runner - True North 'Teen Mum UK'
Runner - Nimble Dragon 'My Money Makeover'
Runner - BBC 'Young Musician 2018'
Logger - Made in Birmingham 'Game of Attraction'
Runner - Thames TV 'Your Song'
Day Floor Runner - Short Form Film 'Jamie Johnson'
Runner - RDF 'Dickinson's Real Deal'
Logger - Twenty Twenty 'First Dates' audition
Admin Assistant - Babcock International
Runner - ITV 'Ant and Dec's Saturday Night Takeaway'
Runner - ITV 'The Voice Kids'
Sales Assistant - John Lewis
Assistant Leader - Guides Association
Education
Basic Production Paperwork - Basic Production Paperwork - Film London
Creative Industry Safety Passport - Health and Safety - BECTU
Broadcast Media (Top-Up) - BA - University of Brighton
Business and Media Production - Foundation Degree - Newman University
Skills
Administration
crowd control
Full Clean Driving Licence and Car
Microsoft
release forms
Runner