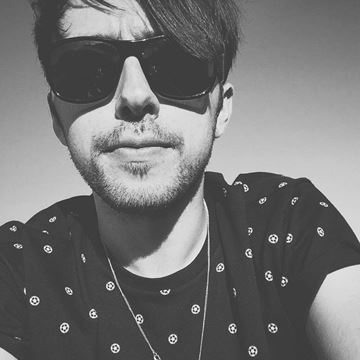 Andrew Rutter
Director
Location:

Birmingham UK

Freelancer:

Available
I'm a freelance filmmaker based in Birmingham, West Midlands, usually specializing in music videos and creative corporate. My passion belongs to the art of telling stories and I pride myself on the ability to effectively utilize my chosen skill-set.
My interest in filmmaking began from my childhood where my brother and me would make horror films using the family camcorder, learning very early on, the discipline of storytelling. I've spent years practicing my craft and have a lot of experience in the field, dealing with a wide variety of clients along with much diversity in projects.
Over the years I've become an effective self-shooter. This comes from the core passion of simply wanting to get things done and make my vision a reality. This drove me to learn about the entire process; the art of framing, the effects of editing and the decisions behind directing. I've managed to apply these skills to a variety of projects in different ways and it always excites me to work with other people who also appreciate the craft.
When I'm not making films I can often be found delving in to photography or watching strange films.
Skills
Adobe Premiere CC
Camera Operating
Colour Grading
Creative
DaVinci Resolve
Director
Editor