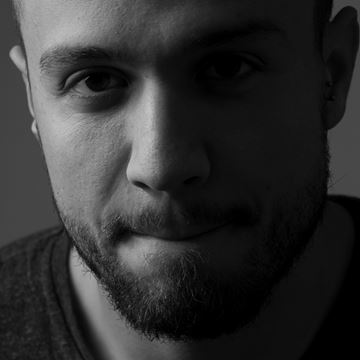 Mauricio Loseto
Composer & Performer
Location:

London, UK.

Career stage:

Expert

Freelancer:

Available
I am a London based music composer and percussionist.
I have worked with the National Company of Classical Theatre of Spain and the National Orchestra of Spain as well as collaborated with institutions like the Royal College of Art (London, UK), London Film School, Royal Academy of Dramatic Art (London, UK) and ArtCenter College of Design (Pasadena, California, US).
I have recently completed my Master studies in Composition for Screen at the Royal College of Music (London, UK), where I was a RCM Award Holder, supported by an Elsie Gertrude Martin Award.
In 2017, I have worked regularly with the Royal Academy of Dramatic Arts (London, UK), composing the music for two short films, sponsored by Warner Brothers, and a theatre play called Scuttlers, written by Rona Munro and directed by Hannah Eidinow. Also, I have done the music for Guide for the Good Wife, a short film that has been selected at Cannes Film Festival 2017, as part of the Short Film Corner. In addition, I have composed music for contemporary two dance projects, one of them in the Centre National de la Danse (Paris, France), in collaboration with the IRCAM (Centre Pompidou) and choreographed by Alessandro Sciarroni.
Work History
Percussionist on stage - The Broken Heart by John Ford, at the Royal Academy of Dramatic Art. Directed by Iqbal Khan. Designer: Florence de Maré. Music: Gary Yershon.
Film music composer - Galletas, a short film by Ignacio Sepulveda
Percussionist on stage - National Company of Classic Theatre of Spain
Percussionist on stage - Rafael Alvarez, El Brujo theatre company
Orchestral percussionist reinforcement - Symphonic Orchestra of Tenerife
Member of Taknara percussion quartet - Taknara percussion quartet
Education
Master of Composition in Composition for Screen - MA - Royal College of Music
Music - Bachelor - Conservatory of Music of the Canary Islands
Skills
Music Composition
Music Performance
Orchestration
Theatre