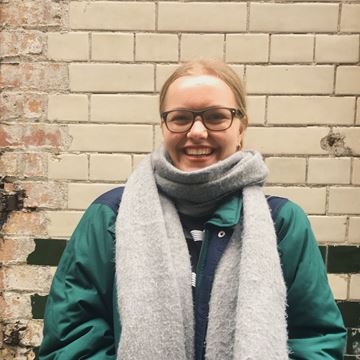 Katie Madin
Costume Designer
Location:

UK

Career stage:

Entry

Freelancer:

Available
People are what inspire me. I could watch people ALL day. I want to understand them, in the same way I want to understand my characters. Know why they like what they like, wear what they wear, and do what they do. Costume design and the process that comes with it gives an unprescidented insight into an individual - and I love it.
Recently graduated from Arts University Bournemouth, this creative environment has allowed me to have a very collaborative and practical insight into the industry and has led me to become a confident designer with a very stylistic and character driven approach to my work.
With many student films, styling projects and experience in other realms of design such as exhibition design & curation (I co- designed Reflect 2017 - our graduate show for Bournemouth and London) I am ready to enter into the world of film, tv or throw myself into anything that comes my way!
Skills
Adobe InDesign
Adobe Photoshop
Budgeting
breaking down
Continuity
Costume
Costume Design
Creative Drawing and Illustration
Dyeing
Exhibition Design
Fashion Styling
Fitting
Hand-sewing
Model Making
On Set Expereince
Organisational and Planning Skills
Practical Sewing Skills
Script Breakdowns
Styling
Understanding of Fabrics