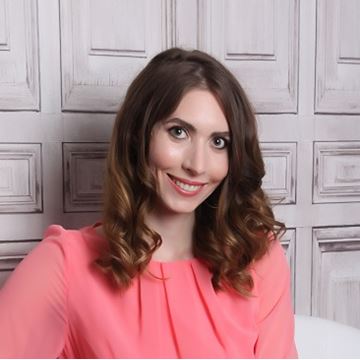 Maria Stoianov
Location:

London

Career stage:

Entry
Hey there! I am a recent graduate in the arts and culture field and seeking a job in the creative sector. I love learning about new things and being creative.
I am passionate about -
1. Drama and the performing arts.
I attended theatre schools as a child and have gained professional LAMDA qualifications and hope to continue pursuing theatre in the future.
2. Photography
I have always loved taking photographs from the day I received my first camera when I was 11. I now regularly take photos of things I find interesting and hope to improve my photography skills. Take a look at some of the photos I have taken in the featured gallery!
3. Film
I love watching films and find how they are made so fascinating that I have been on several filmmaking courses to learn the arts of filmmaking. I have even created my own short film when I went travelling as a reminder of the awesome adventure.
4. Culture
I believe that culture is our way of understanding the world. Each culture is different and has their own rules and this is what makes the world so exciting! Travelling is a way of exploring cultures and is a fabulous way of finding interesting things in little ways. I enjoy visiting museums and learning about the history of countries and cultures and I find it is a particularly engaging way in discovering new facts and information.
These are just some of the things that drive me and increase my motivation and happiness! I also take part in volunteering opportunities; I volunteered at a national film festival Empire Live and at music festivals including British Summer Time. I also acted as a drama teacher's assistant at a secondary school whilst being at university. These experiences have helped me gain new skills, improve existing skills and meet new people and above all do what I enjoy!
Work History
Theatre Producer Intern - Fuel Theatre
Activity Leader - Kaplan International
Sales Advisor - Debenhams
English Teacher for Foreign Students - SpeakEasy English Language School
Education
Cultural Studies - M.A - KU Leuven
Psychology with Sociology - BSc - Nottingham Trent University
Skills
Digital Photography
Photography
Communication
Cultural Studies
Leadership
Organisation
Psychology
Team Work
Followers