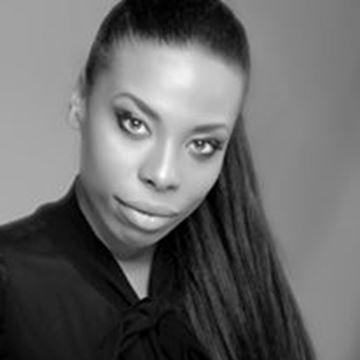 Charlotte Richardson
Freelance Costume Assistant/Maker/Wardrobe Assistant/Daile
Location:

liverpool

Career stage:

Experienced

Freelancer:

Available
High-end TV Trainee Finder alumni
Production Safety Passport
Former Fashion Designer and Stylist turned Costume Assistant and Maker. I have previously worked as a Design Assistant at Alexander McQueen and Stella McCartney and assisted the late infamous Stylist and Tatler Editor Isabella Blow.
During the past year on my course, I have learnt numerous new skills covering and developed others in; prop making i.e, hats, scepters, shoe customisation, jewelry, props/backdrops, costume making, advanced sewing, pattern drafting, moulage, corsetry, hand sewing, machine embroidery, dyeing, hand painting textiles and distressing to name but a few. These skills have given me an overall scope and knowledge for taking a costume design from concept through to production.
Earlier this year, I was announced the Winner of the 2017 Royal Opera House's Annual Design challenge for Madame Butterfly. Following this in March and April, I was selected by Artist Christopher Klein to work as Costume Designer for his OK the Musical, commissioned by the renowned Tate Gallery Liverpool.

With over 10 years experience in the industry, an insatiable urge to learn and unbridled enthusiasm I would be an asset to assisting you and your team on the day-to-day tasks to facilitate a smooth successful production. No job is too small or big for me to take on and I put in overtime to ensure deadlines are met and the Directors vision is achieved.

The following is a summary of my Skills and Abilities;
Able to work with any budgets large or small and to tight deadlines
Experience sourcing and fitting key looks for principals and background artists
Intermediate to Advanced pattern drafting, sewing, alterations, mending and prop making skills
Strong communication liaising with cast and production departments
Problem solving and serving as a liaison between production departments.
Experienced in maintaining stock,working with studio equipment and different fabrics
Storing, laundering and returning wardrobe
I welcome a chance to discuss my recent work and the opportunity to join the Gems Creative Agency for Costume or production related work.
---
This ScreenSkills member holds a Production Safety Passport.
Safe Management of Productions
First Option
24th November 2018 - 24th November 2023
Skills
Advanced Pattern Cutting and Construction Skills
DISTRESSING
DRAPING
DRAWING
DRESSING
Dyeing
Fabric Sourcing
Fashion Styling
Hand-sewing
Market Research
Pattern Cutting
Script Breakdowns
Sewing
SKETCHING
Technical Sewing Skills
TEXTILES
Wardrobe