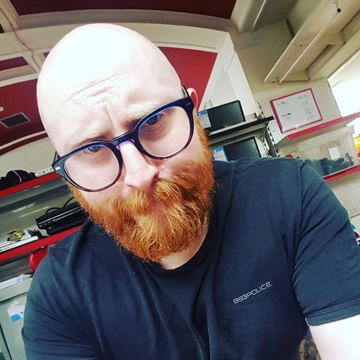 Chris Harrison
Location:

Scotland

Career stage:

Early

I have recently graduated from The University of the West of Scotland with a Masters in Film, having previously graduated from Dundee and Angus in Acting and Performance ending three years of study on top of a growing portfolio of professional development and industry work. I am a portfolio Artist. A director searching for a way to express humanity in the most truthful way. I'm inspired by the tent-poles of creative progress and moments of quiet truth. I am fascinated by society. I want to explore and celebrate the profoundly human; the marks people make on the world. To treasure the local and explore the alien. As an artist, I draw inspiration from the people around me. I'm interested in the relationship between technology and humanity.
I'm interested in Legacy. Creating meaningful and resonant work that exceeds limitations and explores interesting concepts, whilst collaborating with artists in Scotland and beyond, spring boarding into a consistent and sustainable career.
I have work with Theatre, photography and film to exceed traditions of the medium and explore innovative new ideologies to tell these stories. I'm fascinated by how we weave stories through an exploration of different visual mediums, pushing the boundaries of narrative and expectation.
I am a strong, versatile individual with exceptional experience and commitment to learning and development in a number of creative positions with a consistent track record in achieving a broad range of goals throughout my career. I am convinced that I have the required skills and experience that would greatly benefit your company. I possess a variety of competencies that set me apart from other candidates. Chief amongst these is my ability to quickly establish a good rapport with a team and engage with them on a personal level to understand the specific needs of each brief and fulfil each task to a high standard. I am thorough and have a keen intellect with a strong attention to detail. I have the ability to grow with a job, handle responsibilities both as part of a team and individually and build positive relationships with work colleagues at all levels. I know how to conceive, develop and execute goals to continually develop my performance.
Through collaboration and the sharing of ideas I Believe this where the best and most exciting work is created. The most irresponsible thing we can do as artists is create work that is passive. I seek to provocate, inspire debate and new ways of thinking, that is where real change happens.
Followers