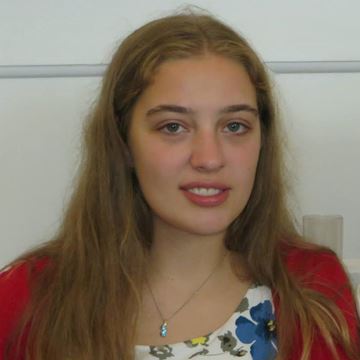 Liz Kemp
Production Assistant
Location:

Birmingham

Career stage:

Entry
Production Safety Passport
I've been working as a production assistant for a year and a half now with Electric House, formerly known as On The Tools. Before this I was a runner for 18-months working on programmes such as The Apprentice, Britain's Got Talent, The Voice, The Voice Kids, Joe Wicks: The Body Coach and Flog It!. Runner roles varied from camera operator, cable basher/camera assistant, flexi-runner, contributor chaperone and collecting release forms. I'm aiming to head down the producer career path.
In my spare time I'm a Cub and Scout leader, participate in sports and play the piano, accordion and ukulele. I take my GoPro with me whenever I can and love editing everything together in order to make a video to memorise the occasion.
---
This ScreenSkills member holds a Production Safety Passport.
Safe Management of Productions
First Option
26th November 2015 - 26th November 2018
Safe Management of Productions
First Option
6th November 2015 - 6th November 2018
Work History
Production Assistant - Electric House (formerly On The Tools)
Day Runner: The Apprentice - FremantleMedia UK
Runner: Our School - Twofour
Runner: Britain's Got Talent - FremantleMedia UK
Flexi Runner, Camera: The Voice Kids - ITV Entertainment
Runner, Camera Operator: The Voice - ITV Entertainment
Runner: Joe Wicks: The Body Coach - Full Fat TV
Runner: Britain's Got Talent - FremantleMedia UK
Location Marshal: American Assassin (feature film) - CBS UK Productions
Runner: Britain's Got Talent - FremantleMedia UK
Intern: camera, sound, lighting and editor assistant - Studio B15 and Creative Media
Education
Film and Television: Research and Production - Master's Degree - University of Birmingham
Geography - BSc - Aberystwyth University
Skills
Content Creation
Video Editing
Audio Editing
Camera Assisting
Filming
Runner
Social Media Marketing