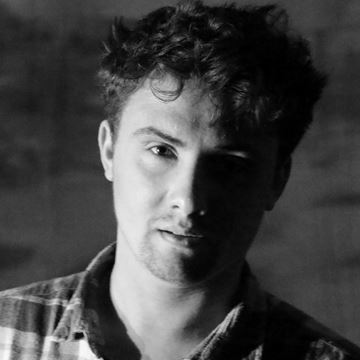 Adam Parsons
Freelance filmmaker/director/actor
Location:

Bristol, North Somerset

Career stage:

Entry

Freelancer:

Available
I have always been extremely passionate for filmmaking of every kind; dedicating myself to any involvement or opportunity just so I can be a part of such a remarkable industry. I am a recent graduate of Bristol University studying Theatre and Film, meaning I have a wide range of knowledge and hands on experience in the creation of video media content both behind the scenes and on location. I am self-motivated; I have found that I had an active desire to get involved in plenty of other external projects to keep myself busy beyond my education. I believe I can offer an insight, a passion, and the right type of experience and vision of creating content unlike any other, therefore providing a completely unique set of skills.
My confidence as an individual with stage and performance experience additionally translates exceptionally well with how easy it is for me to interact with other people; working as part of a unit is now second nature to me. I am friendly, helpful and determined to always offer my all to any given situation. I am tidy, have a great sense of time and self-management, and have a consistent enthusiasm for all the work that I do. I have actively been involved in a large variety of projects related to filmmaking including but not limited to; camera operating, editing with professional software such as Adobe Premiere Pro, being a runner, co directing, sound operating, and designing. I have also directed and written several of my own short films, and created trailers to market growing theatre companies' productions during my spare time, purely out of my own love for creating visual content. Such projects include a mockumentary Room for One More (2016), a short fantasy film The Princess and the Sprite (2017), a short drama piece Where the Heart Lies (2018) and a current project I am developing and have finished filming initial test footage for; a short horror series called Hamartia (2019). I have been also brought onboard to complete work for a marketing content agency to high standards and with extremely positive feedback; learning and appreciating the processes of pre-production, scheduling,organisation and marketing. I am confident in saying therefore, that I would be more than suitably prepared for any challenge thrown my way!
I am resourceful, quick-thinking, a fast learner, approachable, and always fully motivated to provide quality work full of potential.
Skills
Acting
Scriptwriting
Academic Writing
Animation Director
Assistant Directing
Camera
Camera Operator
Cinematographer
Cinematography
Creative Direction
Creative Writer
Director
Film Direction
Followers