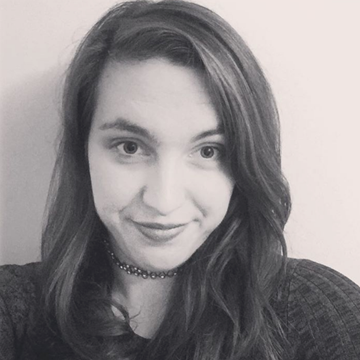 kelly hodgkiss
Media Freelancer
Location:

Lincoln/ Manchester

Career stage:

Early

Freelancer:

Available
My name is Kelly Hodgkiss, I am currently working on freelance projects while studying my PG Higher Education Certificate and have been accepted onto MSc Fashion Management at the Univeristy of Lincoln. I have worked within a multitude of different sectors of the media having both creating content and also teaching.
I have an in interest in fashion design, line managment for film, marketing, social media and digital design. I am frequently looking to get involved in more projects as I am often involved in more than one. I also enjoy being involved in chaity work and teaching.
My Skills
• Strong at organising, time management, team work and scheduling.
• Enjoy yoga, fashion, traveling, sewing, sketching and socialising.
• Skilful with Microsoft Office, Adobe Cloud.
• Trained on Sony, Red and Canon DLSR and Video cameras.
• Efficient on: Google docs and analytics, SEO, MailChimp.
Links to some of the film Projects that I have Produced
When there's Smoke – Producer student documentary A short Fire health and safety documentary used by the local fire service. https://www.youtube.com/watch?v=JV2pZwglr2c
Experimental music video – Producer for short student film (educational purposes no copyright intended) https://www.youtube.com/watch?v=Vcw6nlWRjzI
If you would like to see more examples please check out my website.
Work History
Social Media Influencer - Dutch Blender
Content Writer - The Land Collective
Production Manager - Act2Cam
Web Designer - iPerform Theatre School
Production Manager - Act2Cam
Head Videographer Teacher - Camp Cody
Marketing Graphic Design Intern - Running Imp
Design work experience - Express Banners
Education
MSc Fashion Management - MSc - University of Lincoln
Media, Film and Television Production - Higher Education Certificate - University of Lincoln
Media Production - BA Hons - University of Lincoln
Film Studies, History and English Literature - A Levels - Winstanley College
Skills
Adobe Illustrator
basic filming and editing
Design
Management
Marketing
Web Design
Canon C100
Corporate Filmmaking
Fashion Design
Producing
Video Producing
Videography
Portfolio
ScreenSkills is not responsible for the content of these uploaded files.