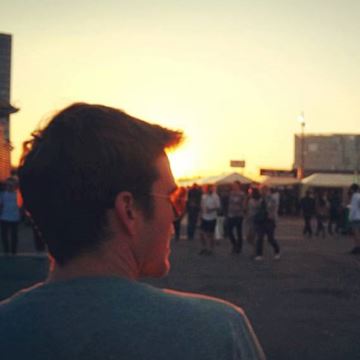 Eamonn Hearns
Filmmaker
Location:

London

Career stage:

Early

Freelancer:

Available
I love learning new skills, and of late have been working in the camera department, to learn about cameras and controlling light, to create beautiful images.
I want to improve my visual storytelling skills, and am open to all aspects of what that entails - camera, editing, lighting, etc.. If there is something I can learn to make myself a better storyteller, I want to learn it.
Since moving to London 4 years ago, I have worked in various aspects of the film industry. I worked in casting (setting up and running casting sessions), and as a production manager on two ads (one TVC and one online), before realising that I really want to work on sets. I'm good at organising, and I like setting up shoots etc, but I love physical work - working with my hands, and being creative. Combining intellectual ideas of art with the physical skills of translating those ideas into something tangible.
Since April 2016, I have worked as a runner on commercials, TV shows, corporate, and online content. I enjoy it all. Commercials are big and have the best equipment, while smaller shoots have a tighter crew, and a runner can be more involved.
My long term goal is to write and direct films. While learning the skills to do this, I want to develop my technical skills so that I can become increasingly employable. I have been pushing towards the camera department in my runner positions of late. I want to be up close and personal on every shot, and I like working long hours on projects.
In my own time, I've directed, shot, and edited a promo for the Irish charity Spirasi, and have a desk space in Hackney Downs Studios to focus on my scriptwriting. I'm currently in pre-production to direct a short film of my own script.
I'm looking for an employer that I can work with to develop my storytelling skills. That could be in a very specific way (in the camera department/editing/writing) to a more general way (being involved in all aspects of producing a piece of content, from beginning to end). I want to learn everything about filmmaking.
Education
Acting - Masters - East 15 Acting School
Performing Arts - BTEC - BIFE
English & Philosophy - Bachelor of Arts - University College Dublin
Skills
Adobe PremierePro
basic filming and editing
Event Management
Scriptwriting
Visual Storytelling
Assistant Directing
Camera
Camera Assisting
Narrative Storytelling
Runner
Self-shooting
Storytelling
Team Leadership