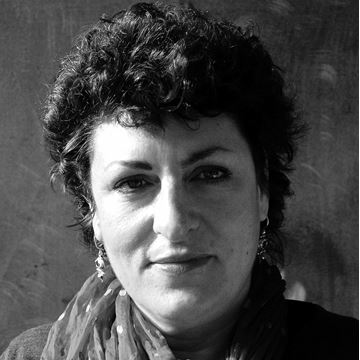 Alice D Cooper
Writer & FIlmmaker
Location:

London

Career stage:

Expert

Freelancer:

Available
I am a multi-media writer from an advertising copywriting background, frequently writing coporate and conference films (portfolio site: http://alicewrites.co.uk). But I'm also a columnist, a sports journalist, short story writer and published two humour books.
I also write scripts, winning awards for shorts and features, and have had six options deals for features. I was commissioned to write as-live narration for over 80 episodes of "Ninja Warrior" for Challenge TV/Pintsize Pictures.
Since 2010, I've directed 13 short films, with 12 from my own scripts. One drama was for a museum installation, another six dramas, two poetry films and a docushort for Hurcheon Films, and two corporates for Schmick.tv. The Hurcheon Films dramas shorts are thriving at festivals and showcases winning multiple awards. I am planning to direct longer form dramas and further corporate films.
Since February 2016, I've completed a docushort "Writing the peace", and presented a one-woman theatre version of my 2014 short film "A Small Dot On The Western Front" at the Tea House Theatre in London as writer, director and producer. Angela Ferns played Dorothy Lawrence, the only woman to serve in the British Army in France during World War 1. I've now written this as a feature film project. I've also written,directed and produced an experimental non-narrative piece about wind and weather called "Spring on the Strand", a multi-award winning drama short called "The Penny Dropped", and "Home to the Hangers" which is one of the winners in the Directors UK Alexa Challenge 2017. This World War 1 project has garnered three awards including a special award from the Imperial War Museum Short FIlm Festival.
In 2018, I shot a film for the Visible Poetry Project in New York with online screenings as well as showcases in the USA, UK and China later this year. I'm working on other short films both drama and documentary, and writing feature scripts.
I'm looking for creative challenges as well as collaborators to make web series, branded work and features as a writer and/or director. I'm also a freelance writer and/or freelance director for hire. My writing portfolio can be found at http://alicewrites.co.uk
My literary agent is Meg Davies at Ki Agency
Work History
writer/director/producer - Hurcheon Films
Freelance copywriter - Sapient Nitro
Freelance copywriter - Sapient Nitro
Freelance copywriter - Sapient Nitro
Freelance copywriter - Sapient Nitro
freelance copywriter - Chemistry
Associate Lecturer - London College of Communication
freelance writer - freelance
freelance writer - Inferno
freelance writer - Perspectives Redcell
copywriter - Ogilvy & Mather Direct
Skills
copywriting
corporate film making
journalism
radio commercials production
scriptwriting
short film making
Business skills/running a business
Concepts
corporate script writing
film reviewing
fringe theatre production
sports journalism
Teaching
writing for the stage
Portfolio
Delete item. Are you sure?
Yes
/
No
{{item.MemberAudioTitle}}