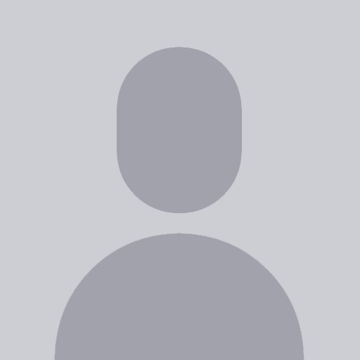 Joseph Desmond Conlan
Freelance Filmmaker
Location:

Belfast, Northern Ireland

Career stage:

Early

Freelancer:

Available
Production Safety Passport
In 2017 I made a successful transition from Post into Production and since then I have worked on multiple high-end professional productions in varying capacities across all departments. I have learned everything from the ground up consequently I understand fully the mechanics of production. This was my film school.
I foresee my career in Directing. I have worked as an Editor and can deploy my story skills and all previous production experience in this pursuit. As an Editor I can see what sequences will fit together to form a cohesive whole and find this is incredibly beneficial when directing.
I have worked in several departments but now I am focused on acheiving a career as a director. I am dedicating myself solely to Directing. I am searching for stories that intrigue me and reflect the human condition. I want to show this using the correct visual grammar and to entertain the audience.
I have worked on many sets and possess a great understanding of production and how each production department works alongside one another. I possess a Health and Safety Passport, BECTU and FIrst Aid at Work Certificate.
I am interested in all aspects of the business from conception to exhibition and think it worthwhile to have this interest. Every stage is part of the job.
I have moved from Post-Production into Production and I think reflecting on the previous x3 years experience I think this has been a successful transition.
Now I have made another decision by moving into Directing.
I seek stories and characters that are not yet represented and intriging.
I want my work to say something about the world.
Currently, I am developing my own stories with a view to direct.
---
This ScreenSkills member holds a Production Safety Passport.
Creative Industries Safety Passport
BECTU
11th October 2017 - 10th October 2020
Work History
Boom Operator - Crude Studios
Editor - short commissioned through BBC NI
Editor - Short funded by Northern Ireland Screen
Additional Editor - self funded by Rik Gordon
Floor Runenr - Pesky Pictures
Production Assistant - DSP Drama 3 Ltd
Rushes Runner - Snowed-In Productions
Boom Operator - Cinemagic
Facilities Manager - Honesty Inc.
Runner - Pesky Pictures/ Relapse FIlms
Editor - Planet Ogo Media
Runner - Granite Productions
Editor - Marryokes Epic Wedding Cinematography
Writer/Director - Northern Visions Television
Editor - Catch Cinematography
Education
Creative Media Production - Higher National Diploma - South Eastern Regional College
Animation Production - BA Hons - U.W.E. at Bristol
Foundation Diploma in Art and Design - HND - Arts Institute at Bournemouth
Skills
Assistant Directing
Camera Assisting
Camera Operating
Editor
Producing
Production Assistant
Followers