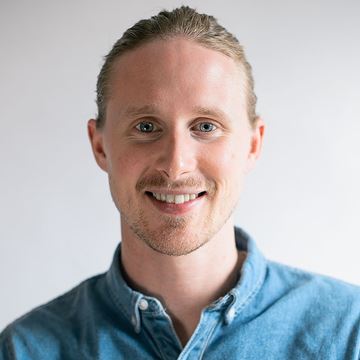 Fraser Stephen
Cinematographer & Photographer
Location:

London

Career stage:

Experienced

Freelancer:

Available
Production Safety Passport
Email: hello@fraserstephen.com
Telephone: +44 7403 276 600
I am a cinematographer and photographer based in London with experience working on projects in the UK and abroad.
My passion for image-making began when I was a teenager. I learned to shoot, process and print with film and experimented with different photographic genres and key techniques throughout higher education. Following graduation with an undergraduate degree, I started working as a freelance photographer with clients including Amazon, BBC Scotland and News International. My involvement with local creative communities led to me co-founding a collective called Domicile Crocodile where I began to mix photography with other disciplines, particularly video. This sparked a new desire to pursue filmmaking and I entered the MA Film programme at Screen Academy Scotland, 1 of only 3 film schools in the UK which is recognised as a centre of excellence in film practice education along with the NTFS & London Film School. My graduation project, 'Event Horizon' (written and directed by Joséfa Celestin; produced by Margarita Veberaite) was selected to compete at Paris Courts Devant, an International Short Film Festival which is identified as a 'First Class' Festival by the Centre National de la Cinématographie in France. It has been screened at 51 film festivals worldwide and received 9 awards including Best Cinematography at Sick Chick Flicks Film Festival, USA, Best Photography at Cryptshow Fest and Best Photography at Festival Internacional de Cine de Terror y Fantástico de Córdoba.
After graduating with a Masters with Distinction, I continued to work with the 'Event Horizon' team to launch a production company called Shakehaus. Following two years working to establish the company, I moved to a shareholder role and relocated to London in pursuit of a fresh challenge.
---
This ScreenSkills member holds a Production Safety Passport.
Safety Management in Film and Television Productions
Action Media Safety Limited
3rd November 2014 - 3rd November 2017
Skills
Adobe Photoshop
Photography
Camera
Camera Operating
Cinematography
Corporate Filmmaking
Digital Film
Digital Video
Documentary Film
Documentary Photography
Fashion Photography
Film
Film Photography
Image Editing
Image Processing
Lighting
Lighting Camera
Lighting Design
Moving Image