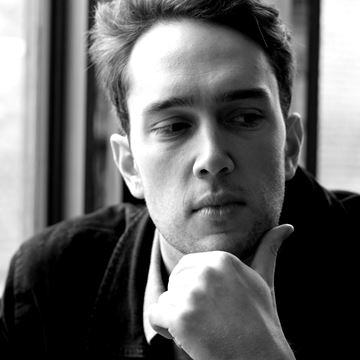 Miran Hadzic
Playwright - Associate Writer at Clapham Omnibus
2016 – Paines Plough's Come To Where I'm From London
2016 – Royal Court Invitation Group, led by E.V. Crowe.
2015 - 2016 – Tamasha Writers Collective, led by Fin Kennedy.
2015 – OmniWrite - Showcasing the opening 20 pages of a new play at Clapham Omnibus. Dir: Saffron Myers.
2015 – Dissipate (short). PLAY at Longfield Hall. Dir: Carla Kingham.
An emerging collective of theatre practitioners worked over the space of two weeks to present a night of new writing. https://twitter.com/PLAYThe4tre
2015 – The Day After (They Went Off On One). VAULT Festival. Dir. Juliet Knight.
Supported by Arts Council England and Old Vic New Voices. This production received two 5-star reviews and a nomination for an 'Origins Award' for Outstanding New Work at the Festival.
2014 – The Love and Devotion of Ridley Smith. Old Red Lion Theatre. Dir: Katharine Armitage.
Supported by Arts Council England and IdeasTap. This received one 5-star review and was a full-length commission from the theatre after I won the theatre's short play competition, RedFEST, in 2012.
2014 – Toolbox (short). The Pleasance Theatre. Dir: Andy Whyment.
I was a finalist for Invertigo Theatre's search for a Writer-In-Residence, who had launched a brief on the theme of 'identity'.
2014 – I Started A Fire (short). Arcola. Dir: Ed Stambollouian. The Miniaturists.
2013 – Secret (short). Old Red Lion. Dir: Chloe Wicks. Outlines: A Night of New Writing.
2012 – Feral (short). Old Red Lion. Dir: Katharine Armitage. Winner of RedFEST.
Skills
Copy Writing
Scriptwriting
Literature
Playwriting
Teaching