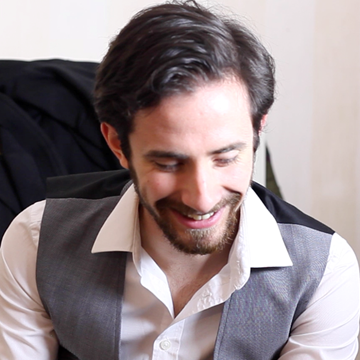 Matt Brodigan
Location:

Deptford

Career stage:

Early

Freelancer:

Available
ASSISTANT EDITOR
Whilst studying at university I completed specialised modules in offline editing, utilising Final Cut Pro 5 and Avid Media Composer 5. Since graduating I have edited music videos, corporate promo videos and short films.
I have remained up-to-date with NLE programmes and am proficient with Final Cut Pro 7 and X and Avid Media Composer 7 and 8. I am also trained in DaVinci Resolve and Magic Bullet (Adobe Plug-in for FCP).
Through the contacts and experience I gained whilst Running at Molinare I was able to gain an insight into the post-production industry for TV and Film. I have since been able to develop my career as an Assistant Editor for TV.
Work History
2nd Assistant Editor - Mr. Selfridge Series IV - ITV/Masterpiece
Trainee Assistant Editor - Mr. Selfridge Series IV - ITV/Masterpiece
Trailer Editor - Two Young Adults - AJR Pictures
Editor - 'Alien' Music Video - Lapis Lazuli
Editor - Tours & Conversation - The Collection & Usher Gallery
Social Media and Marketing Officer - The Collection & Usher Gallery
Editor - Lincoln Promo Award - University of Lincoln
Education
Contemporary Lens Media - BA (Hons) - University of Lincoln
Art & Design (Lens Based Media) - BTEC Foundation Diploma - University of Creative Arts
Skills
Final Cut Pro
Video Editing
Administration
Assistant Editing
Avid ISIS Client Manager
Avid Media Composer
DaVinci Resolve
Followers