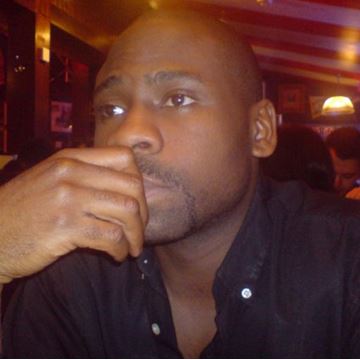 Erick Kwashie
Script Reader/ Script Consultant / Script Editor
Location:

London

Career stage:

Experienced

Freelancer:

Available
London based creative professional...
Shadow Script Editor @ 4Screenwriting Course 2020
Script Reader @ Channel 4 Screenwriting Course 2020
Script Reader @ 4Stories Writers Scheme
Script Reader @ Identity Agency Group
Script Reader @ The Artists Partnership
Script Reader @ Hampstead Theatre
Script Reader @ BBC Studios Writers' Academy
Script Reader @ Thousand Films
Script Reader @ BBC Writersroom
Script Reader @ Theatre503
Script Judge @ British Urban Film Festival
Script Judge @ Schools Film and Photography Festival
Script Developer @ Freelance
Script Editor/Development Exec in training
Producer & Assistant Director @ Online Content/Music Promos
Production Assistant/ Assistant Production Coordinator @ TV/Feature Film
Location Marshal/Location Security @ TV/Feature Film/Commercials
Graduate @ NFTS PG Diploma Script Development
Student @ Production Management short courses
Bio..
I'm a London based filmmaker trained in script editing and development at the National Film and Television School. After completing screenwriting courses at the University of the Arts, I was selected by Film London for a six-month development trainee placement at Number 9 Films. After a slight detour as a cinema projectionist, I continued producing short films and then worked in various production roles in music promos, documentaries, docu-drama, feature films, TV drama and online content. I've come full circle now, returning to screenwriting and script development. I'm excited about working with writers (especially new & under-represented voices) and helping develop the best version of their unique stories. Actively seeking more script reading and script editing opportunities!
Work History
Shadow Script Editor - 4Screenwriting 2020
Script Reader - Hampstead Theatre
Script Reader - The Artists Partnership
Script Reader - Identity Agency Group
Script Reader - BBC Studios
Script Reader - Thousand Films
Script Developer/Script Editor - Freelance
Script Reader - Theatre503
Script Reader - BBC Writersroom
Production Assistant/Production Coordinator/Assistant Director - Freelance
Script Reader - Channel 4 Screenwriting Course
Office Assistant (Cover) - Playground Entertainment
Development Placement - Two Brothers Pictures
Education
Script Development - Post Graduate Diploma - National Film and Television School
Skills
Casting
Copy-editing
Databases
diary management
Final Draft
Meeting Management
Microsoft Office
office management
Picture Research
proofreading
Report Writing
Research
script analysis
script coverage
script editing
script reading
Telephone Manner