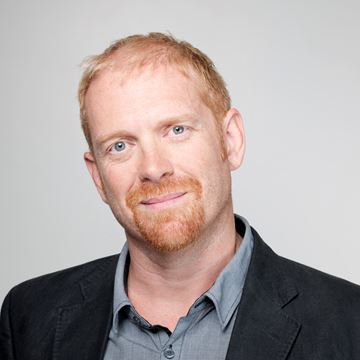 rich moss
Managing Director, Gorilla TV Ltd.
Location:

Cardiff, Wales

Career stage:

Expert
Richard Moss,
Managing Director, Gorilla Post Production
After completing A levels, a BBC engineering course and a HND in colour television engineering, Richard began his post production career over 20 years ago as a trainee Video Tape Operator in Cardiff.
Richard then moved onto Stylus Television as a trainee / junior editor finally going freelance in 1990. After freelance and staff jobs in London, he returned to Cardiff to the newly formed partnership of Pyramid Post Production. Richard became a partner of this business and helped build it from a single edit suite to a major facility including online edit suites, studio and OB vehicles.
Richard left this company in 1999 to form Mwnci (Welsh for "Monkey") Post Production. Mwnci has expanded again and re-branded to "Gorilla", and in doing so, become the major facility in Wales and a nationally respected post house. Gorilla provides everything from studios and OB to ingest, audio dubbing, offline and online editing, compositing, VFX and Baselight grading.
Richard himself is a multi award winning editor and veteran of 1" editing days through beta sp to the digital and High Def era. He cut his teeth on fast turn around event and sport work along with documentary editing and then built his reputation as one of the most respected online finishers in the region.
Richard is now the Managing Director of Gorilla, providing clients with expert advice and workflow solutions for their projects including tapeless workflows, and DI.
Richard has a long-standing relationship with the technical heads of all the major broadcasters and has been key in testing new applications and equipment for major suppliers. He is a member of various working groups and committees including BAFTA Cymry. Richard has also trained many Skillset apprentices and became a qualified assessor to do so.