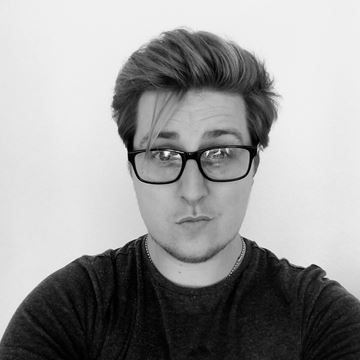 Ryan J. Williams
Freelance Writer and Workshop Facilitator
Location:

Cheshire

Career stage:

Entry

Freelancer:

Available
Driven and Enthusiastic Graduate with a flair for Creativity.
Hi there! For the past 10 years I've worked hard to gain and develop as many valuable skills as I can while studying in unison. I've always had an interest in teaching and learning, which is still an aspiration I follow in my own time, but the real goal is to become a scriptwriter - either for stage or screen.
In the meantime, I have a strong passion for Content - both creation and editing - whether that be product descriptions or more formal projects such as letter and contract creation for small businesses.
Work History
General Assistant - HobbyCraft
Content Writer - Freelance
Learning Support Assistant - English Department at Malbank School and Sixth Form College
Recruitment and New Recruit Liaising - TYA Creative
Drama Leader - TYA Creative
Workshop Facilitator and School Liaison Officer - Manchester Metropolitan University and ArtsCOOL
Creative Writing Workshop Creator and Leader - Manchester Metropolitan University
Sales Assistant - Superdrug
Workshop Facilitator - Manchester Metropolitan University and ArtsCOOL
Education
Creative Writing - MA - Teesside University (via Distance Learning)
Creative Writing with Drama - BA Honours - Manchester Metropolitan University
Arts and English - AS and A-Levels - Malbank School and Sixth Form College
Skills
Acting
Adobe Photoshop
Copy Writing
Photography
Photoshop
Report Writing
SEO
Communication
Content Creation
Creative Writing
Editing
GIMP Suite Editing
Interviewing
Microsoft Office
Microsoft Powerpoint
MS Office
Retail
Social Media Marketing
Teaching
Team Management
Youth Work