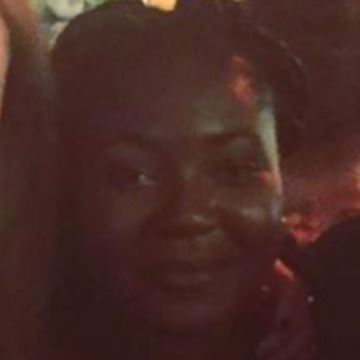 Sharon Sarpong
ScreenSkills Film Art Department Trainee
Location:

London

Career stage:

Early

Freelancer:

Unavailable
Production Safety Passport
I am an Art Department Assistant looking to gain more experience in Film.
Most recently, worked as an Art Department Assistant on Small Axe (drama) and previous to that, I was a trainee on Blue Story (feature film) and Top Boy 3 (drama). Previously I have been able to develop my skills in prop making and set dressing through my work on Soon Gone: A Windrush Chronicle (mini series) and Serengeti Rules (documentary). I also have some experience in model making through my work on Chicken Soup. (theatre production) and through models I made whislt studiying Architecture.
I am hardworking, flexible and eager to learn from others and grow my career in the Art Department. You can contact me at sharonsarpong10@gmail.com
---
This ScreenSkills member holds a Production Safety Passport.
Safe Management of Productions
First Option
21st November 2017 - 21st November 2022
Work History
'Small Axe' - Art Department Assistant - BBC/Amazon
'Blue Story' - Art Department Trainee - BBC/Paramount
'Dawn in the Dark' - Production Design Assistant - BFI Network/BBC/DessyMak Productions
'The Windrush Monologues' - Art Department Trainee - BBC/Douglas Road Productions
'Top Boy 3' - Art Department Trainee - Netflix/Well Street Productions
'Untitled Steeve Coogan Film' - Work Experience - Film4/Rag Doll TV
'Chicken Soup.' - Assistant Model Maker - Sheffield Theatres
'Serengeti Rules' - Art Department Runner - Passion Pictures
Education
Safe Management of Productions - (PSP Approved) - 1st Option Safety Group
Making Creativity Work - Short Course - Creative Skillset
Architecture - BA (Hons) - Liverpool John Moores University
Skills
Adobe InDesign
Adobe Illustrator CC
Adobe Photoshop CC
Architectural Drawing
AutoCAD
Corel Draw
Drawing
Laser Cutting
Life Drawing and Painting
Microsoft Office
Painting
Practical Sewing Skills
Screen Printing
SketchUp
Portfolio
ScreenSkills is not responsible for the content of these uploaded files.